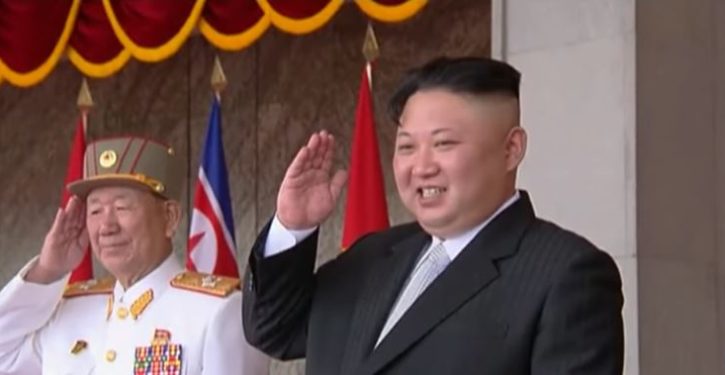 North Korean dictator Kim Jong un personally met with South Korean President Moon Jae-in's special envoys Monday, marking the first time the reclusive leader has met with South Korean officials,  according to Yonhap News Agency.
Kim hosted a dinner for the South Korean diplomats in Pyongyang, where the envoys are expected to emphasize the need for the denuclearization of the Korean Peninsula as well as discuss ways to improve North Korea's relationships with South Korea, the U.S., and the rest of the international community.
"More than anything, we will clearly deliver the president's firm will to achieve the denuclearization on the Korean peninsula and create sincere and permanent peace," the chief envoy said prior to the trip.
The ten-member South Korean delegation arrived in Pyongyang Monday afternoon and was greeted by Ri Son-gwon, who heads an agency tasked with handling inter-Korean affairs. The South Korean side is led by Chief of the National Security Office Chung Eui-yong, who is accompanied by Director of the National Intelligence Service Suh Hoon, Deputy NIS Director Kim Sang-gyun, Vice Unification Minister Chun Hae-sung, senior Blue House official Yun Kun-young, and a small team of support staff, according to NK News.
The South Korean officials will stay at the Kobangsan Guest House, which Kim describes as a "luxury resort."
This landmark meeting follows another important meeting between Kim's younger sister Kim Yo Jong and the South Korean president in South Korea last month. Kim personally extended an invitation to the South Korean leader to hold an inter-Korean summit.
The North has also offered to hold talks with the U.S., but Pyongyang and Washington have yet to come to any agreement about how or when such talks should occur and whether or not they should come with preconditions.
This report, by Ryan Pickrell, was cross posted by arrangement with the Daily Caller News Foundation.