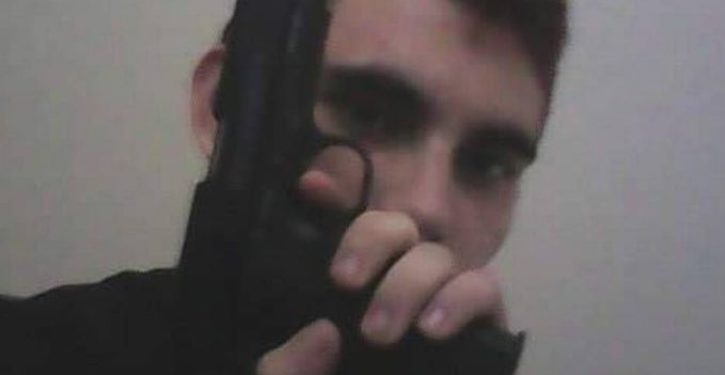 The media blames guns and the NRA, but the Parkland H.S. massacre would not have happened if the FBI and the Parkland Police listened to the people who warned them about Nikolas Cruz. We have the FBI transcript of one of those calls,
A woman close to Parkland shooter Nikolas Cruz called the FBI on January 5 to warn that he has guns and wants to kill people.  Reading this FBI transcript will generate anger and sadness. It is unbelievable that warnings this frightening and this detailed were ignored.
The transcript of her phone call, which was released by the FBI, redacts the name of the caller.  The only identification is her gender, as the intake specialist she spoke to calls her ma'am.
She begins with:
Trending: Biden daughter's diary spoke of being sexualized at young age, taking 'inappropriate' showers with Joe Biden

Something is gonna happen. Because he's, he doesn't have the mental capacity. He can't, he's so outraged if someone talks to him about certain things.
She then proceeds to say that she's already warned Parkland Police giving an officer, "all the information I had."
I just want someone to know about this so they can look into it, If they think it's something worth going into, fine. If not, um, I just know I have a clear conscience if he takes off and, and just starts shooting places up.
She describes how Cruz wrote on his Instagram accounts how he wants to kill people and posts pictures of animals he mutilated:
Indeed, it would be a "red flag" to me.
And at one point in the document below, she explains how Cruz had been thrown out of Parkland schools because of his anger and that she's worried he will shoot up a school:
It's hard to understand how this call didn't motivate the person who took the call to immediately run to his manager and insist on immediate action. Maybe he did, but somewhere in the process, someone dropped the ball, but after reading the transcript (link above, or Scribd embed at TheLid) it is difficult to understand how something this incendiary was ignored.
Cross-posted at TheLid.