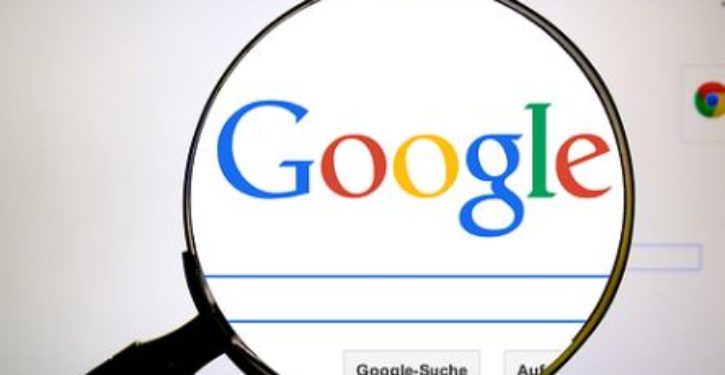 You can object to your employer's diversity policy as being discrimination — but not if you point to scientific research explaining why it is not needed to remedy discrimination against women. Such a reasoned explanation can be deemed "sexual harassment." That's the gist of a bizarre advice memo from a lawyer for the National Labor Relations Board. Its logic, if accepted by courts, would create a conflict between the First Amendment and protections against harassment, and undermine protections against retaliation for complaining of unlawful discrimination.
On January 16, an NLRB lawyer issued her advice memo recommending dismissal of James Damore's complaint against Google for firing him. Damore was fired for his internal 2017 memo objecting to Google's diversity policies, which he argued were themselves discriminatory. Google's diversity policies sought to advance women in ways that Damore viewed as discriminatory against men. The policies were based on the assumption that women were wrongly underrepresented at Google. To explain why the "underrepresentation" was the result of gender-based differences, rather than discrimination, Damore pointed to scientific research about gender-based differences.
Damore claimed that his memo was protected pro-worker activity under the National Labor Relations Act. But the NLRB's advice memo, written by lawyer Jayme Sophir to NLRB regional office director Valerie Hardy-Maloney, recommended rejection of his complaint. The NLRB's advice admitted that Damore's criticism of company policies he considered discriminatory was protected by the National Labor Relations Act against retaliation from Google. But it found that his much of explanation for opposing those diversity policies — that they are unneeded because the underrepresentation of woman at Google is due to gender-based differences rather than bias against women in hiring — is "sexual harassment":
[Damore's] statements about immutable traits linked to sex—such as…men's prevalence at the top of the IQ distribution—were discriminatory and constituted sexual harassment, notwithstanding [his] effort to cloak [his] comments with "scientific" references and analysis, and notwithstanding [his] "not all women" disclaimers.
This is a rather tendentious and misleading summary of what Damore said about gender-based differences. Damore's Google memo did not say that the average woman was less intelligent than the average man; he said that men were overrepresented at the extremes of intelligence, both the bottom and the top of the IQ distribution. And this is in fact consistent with findings of social science research, and is widely believed by evolutionary biologists. Geoffrey Miller, a prominent evolutionary psychologist, wrote in Quillette, "For what it's worth, I think that almost all of the Google memo's empirical claims are scientifically accurate." As David Brooks of the New York Times notes, "scientists in the field have backed up his summary of the data." "Despite how it's been portrayed, the memo was fair and factually accurate," Debra Soh wrote in The Globe and Mail in Toronto.
Even if one thinks Damore was just wrong, it is dangerous to claim that discussing gender-based differences is "sexual harassment." That would undermine free speech and shackle scientific inquiry. After all, sexual harassment is forbidden in places where scientific researchers must be able to freely discuss gender-based differences, such as universities, where research on such differences is conducted. Indeed, the University of Michigan's sexual and racial harassment policies were struck down as a violation of free speech after they were challenged by a psychology graduate student who showed that the university was prepared to punish him for discussing "controversial theories positing biologically-based differences between sexes and races." (Doe v. Univ. of Michigan, 721 F.Supp. 852, 858 (E.D. Mich. 1989)). Damore's memo debated an issue of public importance, and did not target any female co-worker, so it should be deemed protected speech, just as a white professor's anti-immigration emails were deemed protected by the First Amendment by the federal appeals court that has jurisdiction over Google, even though they were far less temperate than Damore's sedate memo, and offended Hispanic employees. (Rodriguez v. Maricopa Community College District, 605 F.3d 703 (9th Cir. 2010)).
Wrong or not, Damore's discussion of gender-based difference was not gratuitous. It was an explanation of why Google's diversity policies were themselves discriminatory — rather than being a remedy for discrimination against women at Google. Such complaints of discrimination are protected against retaliation by Title VII of the Civil Rights Act. That is true even when the discrimination turns out to be legal, such as affirmative action plans that discriminate against white males to a limited extent. (See, e.g., Sisco v. J.S. Alberici Const. Co., 655 F.2d 146 (8th Cir. 1981) (employee protected even if affirmative action plan was legal); Parker v. B & O Railroad Co., 652 F.2d 1012 (D.C. Cir. 1981); Setser v. Novack Investment Co., 638 F.2d 1137 (8th Cir. 1980)).
The Supreme Court has said that employers are allowed to adopt affirmative-action plans that discriminate somewhat against males in hiring and promotions to remedy a manifest underrepresentation of women relative to their natural representation in its workforce. (Johnson v. Transportation Agency, 480 U.S. 616 (1987)). Damore was explaining why there was no discrimination against women at Google to remedy, since one would expect Google's workforce to be mostly male, given the mostly-male qualified labor pool (indeed, the whole tech sector is heavily male).
As the New York Times David Brooks notes, Damore "was trying to explain why 80 percent of Google's tech employees are male. He agreed that there are large cultural biases but also pointed to a genetic component." In addition, Damore "cites a series of studies, making the case, for example, that men tend to be more interested in things and women more interested in people. (Interest is not the same as ability.)."
Indeed, some courts have recognized that women's interests, on average, are somewhat different than men's. For example, a federal appeals court upheld a ruling in favor of Sears, Roebuck & Co., which was sued over gender imbalances in its work force. It cited expert testimony that men and women have different interests on average, and that women tend to be more risk averse. EEOC v. Sears, Roebuck & Co., 839 F.2d 302, 320-21, 334-38 (7th Cir. 1988) (upholding the district court's conclusion that "interest alone can account for the [gender-based workforce] disparities computed under EEOC's analysis."). Racial or sexual "underrepresentation" doesn't necessarily prove discrimination: indeed, the Supreme Court has rejected as "completely unrealistic" the "assumption that minorities will choose a particular trade in lockstep proportion to their representation in the local population." (See Richmond v. J.A. Croson Co., 488 U.S. 469, 507 (1989)).
Sexual harassment is forbidden by law, and employers are not allowed to tolerate it. So by branding Damore's memo as "sexual harassment," the author of the NLRB's advice memo is trying to compel employers to punish similar critiques of employer diversity policies, which she says is a "reasonable precaution against discord and bitterness in the workplace." But courts have found that the First Amendment protects even criticisms of affirmative-action that result in workplace discord and bitterness. The California Department of Corrections attempted to fire John Wallace after he angrily denounced its affirmative action plan to the Hispanic female employee he perceived as benefiting from it. An appeals court, however, ruled that his criticism was protected by the First Amendment, not "harassment" of the offended employee, in California Department of Corrections v. State Personnel Board, 59 Cal.App.4th 131 (1997).
Sexual harassment violates federal law only when it occurs due to an employee's sex, and creates a hostile or abusive work environment. It verges on frivolous to claim that Damore's memo created a hostile work environment, all by itself. Far more offensive comments have been found not to create a hostile environment. For example, a series of openly sexist gibes in a union newsletter aimed at a female officer were deemed insufficient to create a hostile work environment for her.  (DeAngelis v. El Paso Municipal Police Officers Association, 51 F.3d 591 (5th Cir. 1995)). In another case, an appeals court found no possible harassment even though the plaintiff's supervisor had told her, "We've made every female in this office cry like a baby. We will do the same to you. Just give us time. We will find your weakness," said "why don't we have sales assistants that look like that?" after seeing a buxom, scantily-clad woman, and told her, "Why don't you go home and fetch your husband's slippers like a good little wife." (Hartsell v. Duplex Products, 123 F.3d 766 (4th Cir. 1997)). Damore's memo was communicated with Google employees irrespective of their gender, which weighs against a finding of sexual harassment, under California law. The California Supreme Court rejected a sexual harassment lawsuit over a long series of crude remarks made by a woman's co-workers in her presence, citing the fact that they were not specifically aimed at her, much less aimed at her based on her sex. (Lyle v. Warner Brothers, 132 P.3d 211 (Cal. 2006)).
Perhaps recognizing the weakness of its "sexual harassment" rationale, the NLRB advice memo argues that even if Damore's memo did not create a hostile work environment all by itself, Google must be able to fire Damore to "nip in the bud" any possibility of a hostile environment developing in the future. But Damore's memo was much less offensive than speech the NLRB has said employees cannot be fired for, when they engage in union or other pro-worker activities. For example, a court upheld the NLRB's order to an employer to rehire a union worker it fired for taunting non-union workers crossing the picket line with racial insults about "fried chicken and watermelon." It noted that this did not create a hostile environment all by itself, and even if it did constitute harassment, employers are not required "to fire" harassers (the way that Google fired Damore). Instead, they can impose lesser discipline — in some cases, a simple warning will suffice. (Cooper Tire & Rubber Co. v. NLRB, 866 F.3d 885 (8th Cir. 2017)). Strikers have been reinstated by the NLRB despite aiming racial slurs, sexual smears, or obscene invitations at female or minority employees.
Yet in Damore's case, the NLRB's advice memo tells employers that to comply with Title VII, they should have a zero-tolerance policy for speech that offends female or minority employees, lest such speech create the building blocks for a future "hostile environment" lawsuit against them. And that they should fire such speakers. The NLRB's advice memo thus discriminates against Damore, based on his viewpoint, by giving him less protection than the NLRB's past rulings gave other employees, such as union activists. Government viewpoint discrimination is generally unconstitutional, even as to  unprotected speech. (R.A.V. v. St. Paul, 505 U.S. 377 (1992)).
The Supreme Court has never addressed the advice memo's "nip in the bud" rationale for restricting offensive workplace speech, but some lower courts and civil-rights agencies have endorsed it (without considering how that can be reconciled with the First Amendment). Law professor Eugene Volokh, the author of a leading First Amendment casebook, believes that this nip-in-the-bud theory renders workplace sexual and racial harassment laws overly broad in violation of the First Amendment. After all, "broad prophylactic rules in the area of free expression are suspect," so the government can only regulate speech with "precision" — as the Supreme Court noted in a 1967 decision striking down a restriction on hiring subversives.
Court rulings striking down campus harassment codes also seem hard to reconcile with a nip-in-the-bud theory. (Compare Davis v. Monroe County Board of Education, 526 U.S. 629 (1999)(school liable for deliberate indifference towards sexual harassment) with Saxe v. State College Area School District, 240 F.3d 200 (3d Cir. 2001) (refusing to let school district ban speech about sexual issues using definition of sexual harassment broader than the Supreme Court's definition)).
Moreover, the California courts with jurisdiction over Google and Damore have not accepted this nip-in-the-bud theory as applied to speech on matters of public concern. They have protected the free speech rights of public employees who angrily allege reverse discrimination, or take controversial political positions on racially-charged issues that offend other employees. (See California Department of Corrections v. State Personnel Board, 59 Cal.App.4th 131 (1997); Rodriguez v. Maricopa Community College District, 605 F.3d 703 (9th Cir. 2010)). Speech complaining of discrimination, or questioning claims of sex discrimination, is speech on a matter of public concern, and thus given greater protection by by the First Amendment. (See Seemuller v. Fairfax County School Board, 878 F.2d 1578 (4th Cir. 1988)).
Google is a private employer not bound by the First Amendment. But the government cannot force or pressure Google to restrict protected speech, such as discussions of political issues, by labeling them as "sexual harassment." When a government official pressures a private employer to fire an employee for speech on matters of public concern, that violates the First Amendment. (See, e.g., Korb v. Lehman, 919 F.2d 243 (4th Cir. 1990)).
There does seem to be a widespread belief among employers that they are required to "nip" offensive speech in the bud or run the risk of later being found liable for any hostile environment to which the speech contributes, even in part. Thus, Professor Volokh discusses how employers have adopted speech-restrictive zero-tolerance policies to avoid the risk of liability. A "reasonable and widespread belief" by private entities that they are required by the government to do something is sufficient to render their action state action subject to the First Amendment, as a federal appeals court noted in Albert v. Carrovano (1988). Thus, it appears that the First Amendment is already being violated, and that employees fired for their speech have standing to sue over such government compulsion. (See, e.g., Truax v. Raich, 239 U.S. 33, 38 (1916) (employee could sue to strike down state law used to pressure his employer to terminate employees like him)).