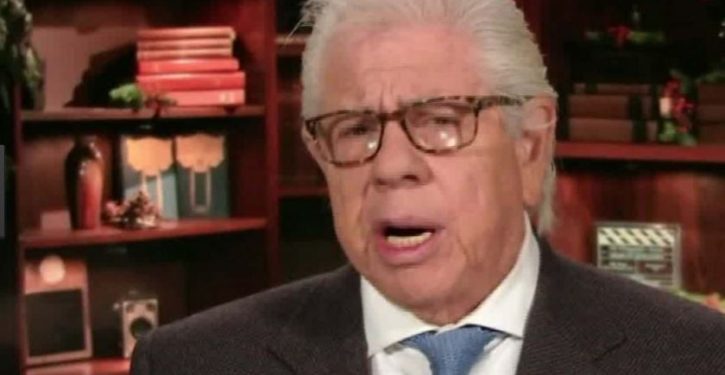 It has been somewhat fascinating to watch the careers of investigative journalists Robert Woodward and Carl Bernstein in the nearly half-century since the pair added the word root -gate to the English language, meaning "scandal inside the Beltway." Woodward has matured and evolved into a fair-minded observer of the political scene, while Bernstein has retreated into the depths of the liberal echo chamber.
This is evident in a comment he made yesterday on CNN, where he now works, regarding the president's offer to sit down for an interview with special counsel Robert Mueller:
I think many of us will believe it when we see him sit down with Mueller. Look, we have almost no reason to believe almost anything that Donald Trump says. What is so extraordinary about him and his presidency is the incessant, compulsive, continual lying. And this is not me sitting here as a commentator saying this — this is demonstrable, reportorial truth. … We've never had a president who lies like this, certainly in the modern era. Even Nixon. [Emphasis added]
Never? Not even in the eight years prior to Trump's taking the oath of office? Even if we limit the comparison between Trump and Barack Obama to lies involving national security, has Bernstein forgotten Obama's declaration on the Jay Leno Show in 2013 that "There is no spying on Americans"? Or that this claim came immediately on the heels of Edward Snowden's stunning revelations that the National Security Agency was vacuuming up millions of Americans' personal data?
Trending: Teacher suspended for criticizing Bernie Sanders' rape fantasy
Now of course there is a whole new spying scandal in which Obama is implicated. It pertains to the very purpose of Bernstein's appearance on Sunday, which is the competing explanations by Republicans and Democrats for how the spurious Steele memo became the engine for FISA applications to investigate the Trump administration.
It's frankly hard to see at this point how any journalist worth this salt could ignore the compelling evidence in the Grassley-Graham memo, which not only corroborates the claims that House Intelligence Committee Chairman Devin Nunes made in his memo but provides far more depth and detail. But Bernstein does just that in his Sunday remarks, which also include the accusation that "the Republicans who … are forming a bodyguard around the president to protect him instead of protecting Mueller's investigation."
In his dreams!