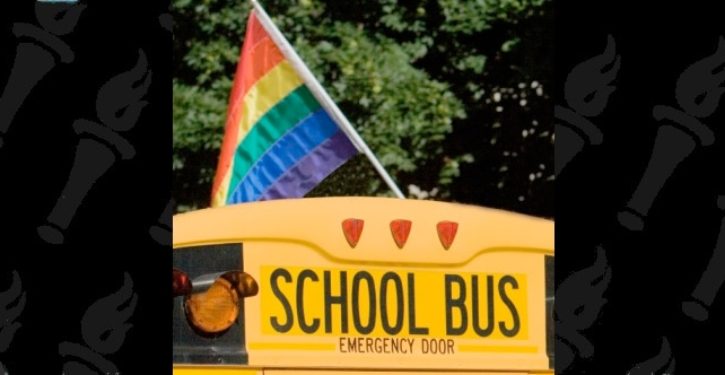 Portland Maine's public schools may adopt new transgender policies requiring teachers to support the wishes of a transgender student if they are at odds with those of his parents.
Portland school board will hold a vote Tuesday in order to determine if they will adopt the comprehensive transgender policy — deemed the "transgender and gender expansive student policy" — stating that the district will "abide by the wishes of the student with regard to their [sic] gender identity and gender expression while at school," according to the Portland Press Herald.
The policy will also mandate that all school staff are trained regarding transgender etiquette and will require that they use a student's preferred name and pronoun as opposed to their given name or birth pronoun, the Herald reports. The policy will address those who are male, female, both, neither, or some other gender.
"It's a good official first step … I feel like I can be myself here," 18-year-old transgender student Alexander Fitzgerald, who worked with district officials and the Maine Human Rights Commission to draft the policy, told the Portland Press Herald. "It will be nice to know that it's the adults' job to educate each other, and not the children's job to educate the adults," Fitzgerald added.
Trending: Cartoon of the Day: CouPeachment
"The community and board members rallied to ensure that we, as a school district committed to equity, made clear our commitment to support our transgender and gender expansive students … this policy is an effort to do just that," said Superintendent Xavier Botana to the Portland Press Herald
The Portland district would become one of Maine's first to adopt policies regarding transgender students. The district decided to draft its policies after President Donald Trump rolled back former President Barack Obama's gender identity guidelines, Superintendent Xavier Botana explained to the Portland Press Herald.
The policy's likely adoption comes after the New Jersey State Interscholastic Athletic Association greenlighted a new policy allowing transgender student athletes to participate on teams that reflect their chosen gender identity. Students do not need any official documentation or doctor's notice, according to HS Live.
Maryland schools also recently adopted progressive policies allowing transgender and other students who feel uncomfortable to use the bathrooms and locker rooms of their choice.
This report, by Grace Carr, was cross posted by arrangement with the Daily Caller News Foundation.