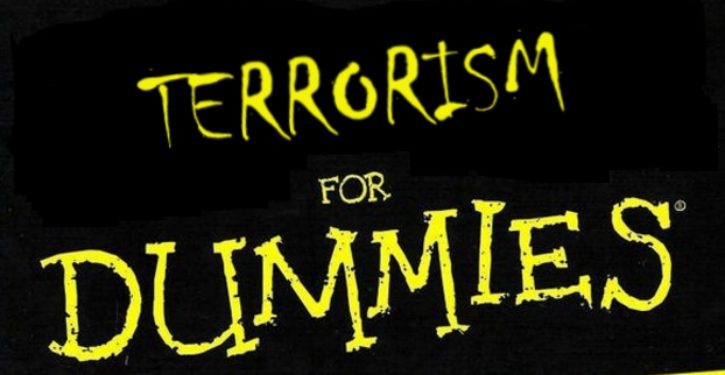 In the wake of Saturday's bloodshed at a white supremacist rally that turned out to be a showdown between the alt-right and the far-left antifa, CBS News on Monday CBS created a score card of sorts to determine which extremist group — jihadists or white nationalists — was responsible for more acts of terrorism in the U.S. during a 16-year period.
The segment relied on a report by the Government Accountability Office (GAO) that tallied acts of violent extremism. It found that right wing extremism accounted for 72% of the total number of extremist incidents during the time period shown.
Between the end of '01 & Dec. '16 there were nearly 3 times as many fatal attacks by right-wing extremists than Islamist extremists in U.S. pic.twitter.com/VBk7iAJnNc

— Norah O'Donnell???????? (@NorahODonnell) August 14, 2017
But there is something conspicuously absent from the network's report. It becomes evident when you pay close attention to the beginning date of the period analyzed. A graphic showing those dates appears in the video at 0:21.
Notice that the starting date is the day after Sept. 11, 2001 — a date on which the United States experienced the worst enemy incursion on American soil in the nation's history. Some 3,000 non-combatants were brutally murdered when Islamic extremists commandeered two jetliners into the World Trade Center. But for some reason CBS seems to have considered this event extraneous.
If we return to their data, we find that while far right extremism accounted for the majority of incidents, Islamic extremism claimed more lives. This disparity is accounted for by a prevalence of right wing extremist incidents in which only one person was killed.
A total of 62 incidents of right wing violence made the tally, 48 of which involved one death. This is likely due to the inclusion of a number of gang-related murders, some of which occurred among prison gang members. The list of incidents designated as right wing extremism include the murder of multiple pedophiles and the murder of man by his stepson who was trying to gain "street cred."
The list of Islamic extremist incidents also includes a number of acts that resulted in only one death, but those events are offset by a number of high fatality incidents like the Orlando night club shooting, which killed 49 people, and the shooting at Ft. Hood that killed 13.
This report, by Jack Crowe, was cross posted by arrangement with the Daily Caller News Foundation.