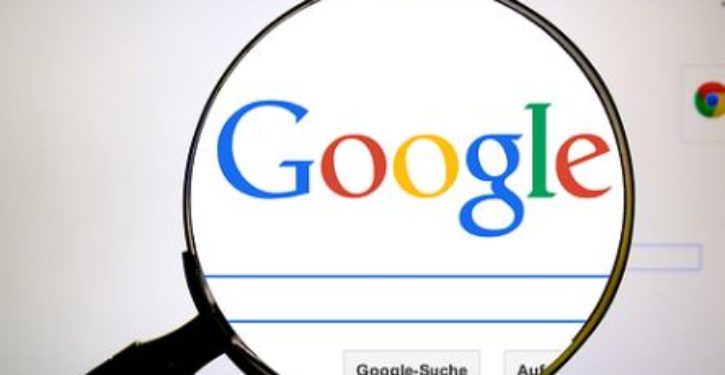 In the Left's efforts to cleanse the world of impure words, deeds, and even thoughts, this could be the straw that broke the camel's back.
According to the Associated Press via Fox New York, Google, the internet's leading search engine, has instructed its review teams (aka "quality raters") to flag search results whose content might come across as upsetting or offensive.
With the change, content with racial slurs could now get flagged under a new category called "upsetting-offensive." So could content that promotes hate or violence against a specific group of people based on gender, race or other criteria.
So what's a concrete example of the sorts of key words and phrases that will get flagged?
The guidelines cite an example of "Holocaust history" as a search query. A resulting website listing "Top 10 reasons why the holocaust didn't happen" would get flagged.
This of course has the unintended (perhaps?) consequence of shielding holocaust deniers from being "outed." But it goes much deeper than that:
The new "upsetting-offensive" flag instructs quality raters to "flag to all web results that contain upsetting or offensive content from the perspective of users in your locale, even if the result satisfies the user intent." So even if the results are what the person searched for, such as white supremacist websites, they could still get flagged.
Other potential victims of this Damoclean sword include works of literature (book burning anyone?) and lyrics to nearly every rap song. (One out of two ain't bad.)
Even if this all ends up working better than its description in the AP dispatch/press release, it's hard to imagine how this "tool" won't do more harm than good.