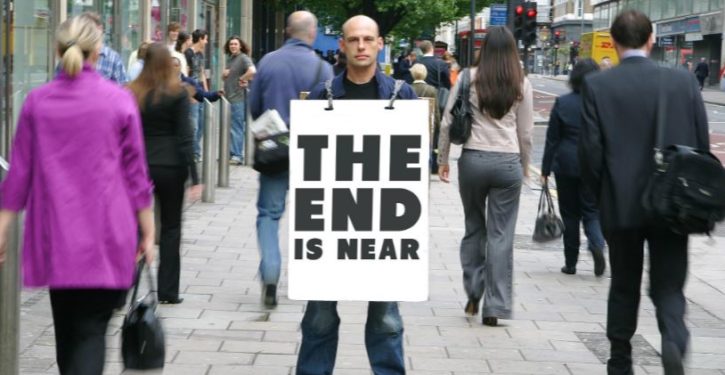 Rumor has it that instead of pussy hats, they'll wear test tube hats.
Sure, this is how science works! Instead of the free exchange of ideas and reliance on inductive reasoning to develop hypotheses, scientists spend their time ferreting out immutable "facts" and, once having done so, close off all future discussion. Empiricism? Who needs it.
According to the March for Science website, the impetus for the demonstration (apart from the success of the "March for Women") is the "mischaracterization of science as a partisan issue" and, one assumes, efforts to set the public straight. And who, according to a CBC interview with march founder Valorie Aquino is the chief political villain in this drama? Why, Donald Trump, of course. Apparently, Aquino — who is working toward a PhD in anthropology — slept through Barack Obama's repeated insistences that the "debate is over" and "the science is settled."
At one point in the interview, Aquino bemoans the" fact that climate data" has been "scrubbed from the internet," by which she is referring to data that support the convictions of the global warmists. But cases of climate "experts" suppressing data that fail to comport with their view that the sky is falling are also well-documented. So are calls from the Left to marginalize global warming skeptics and deny them their First Amendment rights.
Trending: New coronavirus strain dominates in the United States, but death rate is lower than last year
It's difficult to understand how Aquino and her ilk don't recognize the extent to which they themselves are politicizing science and treating it almost as religious doctrine. Some scientists who do see these shortcomings are choosing to absent themselves from the march. A separate CBC article quotes Alex Berezow, a senior fellow of biomedical science at the American Council on Science and Health, who says that the march will "reinforce the narrative from skeptical conservatives that scientists are an interest group and politicize their data." He adds that "the tone of the march so far seems to be appealing to only one side of the political spectrum."
The march is scheduled to coincide with Earth Day, Apr. 22.