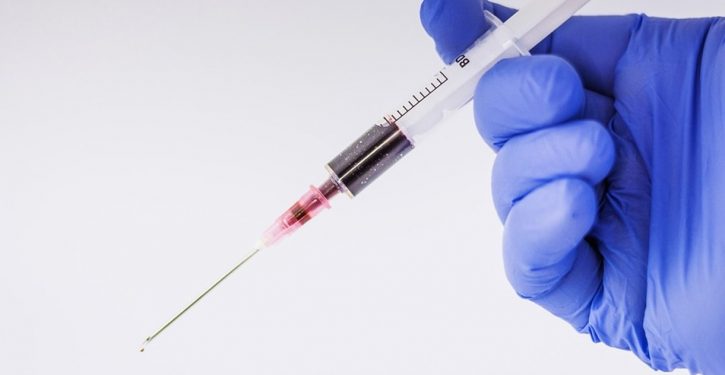 A medical student at Wake Forest University boasted on Twitter that she deliberately harmed a patient who had made fun of a pin displaying the words "she/her." The College Fix reports:
According to Kychelle Del Rosario, a fourth-year student at Wake Forest University's School of Medicine, she intentionally missed the patient's vein during a blood draw, causing multiple extra needle sticks to finally obtain the blood.

"I had a patient I was doing a blood draw on see my pronoun pin and loudly laugh to the staff 'She/Her? Well of course it is! What other pronouns even are there? It?' I missed his vein so he had to get stuck twice," Del Rosario tweeted last Tuesday.
After this boast drew negative publicity, the School of Medicine went into damage control mode, tweeting:
Thank you for bringing this to our attention. This student's tweet does not reflect how Wake Forest University School of Medicine treats patients and provides patient care. We are taking measures to address this with the student.

Trending: Cartoon of the Day: One Man's Trash…

— Wake Forest University School of Medicine (@wakeforestmed) March 29, 2022
In 2021, Del Rosario published an op-ed in a local paper arguing in favor of a bill that would create entitlements based on transgender status, including the right to use the restroom of the gender one identifies with:
"As a current medical student, I am passionate about advocating for transgender rights, especially in health and healthcare access. I plan to make taking care of transgender patients an integral part of my future practice….The next time you fill in a form that contains demographic data, check if it asks for your pronouns or provides multiple options for indicating gender identity and sex assigned at birth. If it doesn't, speak up."
The Daily Mail has more details about this controversy at this link.