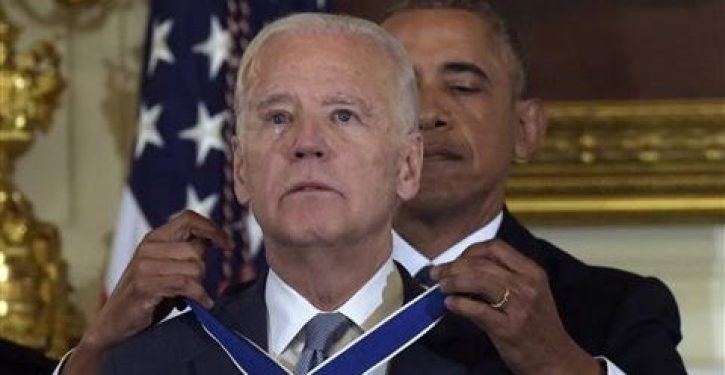 "The Obama-Biden Administration [sic] set up the White House National Security Council Directorate for Global Health Security and Biodefense to prepare for future pandemics like COVID-19. Donald Trump eliminated it — and now we're paying the price." So tweeted former Vice President Joe Biden on March 19.
As I wrote back then, the claim had already been proven false. No less an authority than former National Security Council official and key Trump impeachment figure Tim Morrison debunked it in the Washington Post three days earlier, explaining that the office had been combined with two others in a reorganiztion that "left the biodefense staff unaffected." Elsewhere in the op-ed, Morrison wrote that "the bloat that occurred under the previous administration clearly needed a correction" and "if anything the combined directorate was stronger because related expertise could be commingled."
But if Biden is still looking for something to congratulate the "Obama-Biden Administration" for, PJ Media's Tyler O'Neil reports that in 2015, the National Institutes of Health (NIH) was authorized to send a $3.7 million grant to the Wuhan Institute of Virology. And what is the Wuhan Institute of Virology's claim to fame? Growing coronaviruses and injecting them into animals. (RELATED: Researcher at Wuhan virus lab warned about SARS-like coronavirus outbreak a year before COVID-19 hit)
It is quite feasible that the novel coronavirus responsible for the COVID-19 global pandemic leaked from that lab. … During his coronavirus press conference on Friday, President Donald Trump pledged to stop the funding.
And under which administration was the grant made? Why, the "Obama-Biden Administration," of course.