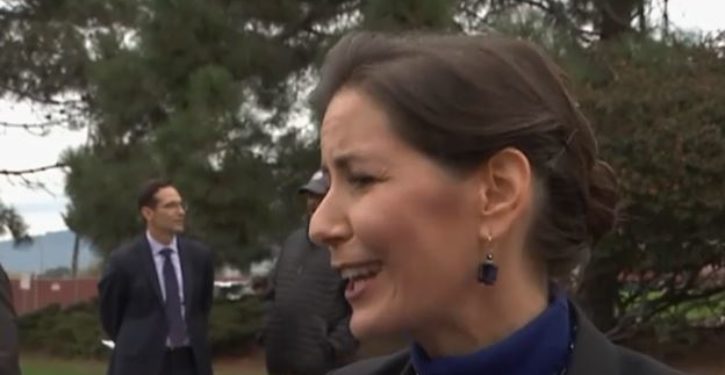 Remember Oakland, Calif., Mayor Libby Schaaf? A better question is whether Libby Schaaf will ever forget Madisyn White Carroll. Then again, it's hard to know what's in the mind of a person whose claim to fame is having tipped off illegal aliens about a raid ICE was planning.
One of the criminals who benefited from Schaaf's alert is Roberto Martinez, Madisyn White Carroll's murderer. According to Fox News, Carroll, 19, was shot to death in a road rage incident last month after she and Martinez got into a fender bender.
"When she got out of the car to take care of it with the insurance, he [Martinez] became aggressive," Carroll's mother,  Shauna White, told Fox News Channel's Tucker Carlson last night, adding, "He's well known over there to rob people. … When she didn't have anything else to offer him, he attacked her. He punched her in her face and continued to hit her."
White said Madisyn eventually returned to her car and was attempting to film Martinez's license plate when he allegedly fatally shot her.

"He let out 10 rounds on my daughter. He killed her," an emotional White alleged. "He just, he killed her."
This is not the first time Libby Schaaf has freed illegal aliens who have gone to reoffend. It's not even the first time she has had blood on her hands. The day after Christmas in 2018, Gustavo Perez Arriaga, an illegal alien and gang member from Mexico, shot and killed Ronil Singh, a Newman, Calif. police officer. That same day, ironically, Schaaf was interviewed by BuzzFeed regarding her extreme sanctuary policies. When asked whether she has any regrets about having tipped off criminals, she replied:
I have no regrets, none. The more time goes by, the more certain I feel that I did the right thing in standing up for our community and pointing out our values are not aligned with our laws.