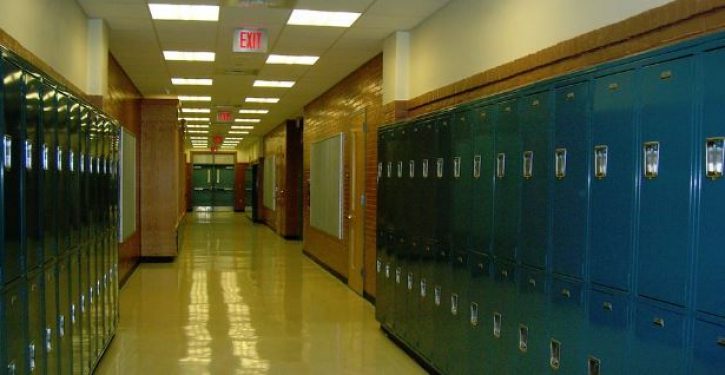 By Grace Carr
A student allegedly shot and killed a classmate at a North Carolina high school Monday morning, sending parents into a panic as they swarmed the school in an effort to determine if their children were safe.
A student at Butler High School in Matthews, N.C., reportedly shot a peer Monday morning. Neither the victim's nor the shooter's name has been released, according to WSOCTV9.
The shooting took place after an alleged altercation between the victim and aggressor, who reportedly fired off a gun in the main hallway of the school, according to Charlotte-Mecklenburg Schools (CMS) Superintendent Clayton Wilcox.
"We're incredibly saddened that we had a loss of life on one of our campuses today. What makes it doubly difficult is that it was one of our students who was the shooter," Wilcox said, according to WSOCTV9. "First of all, our hearts go out to the larger community and to all of the young people who witnessed this tragedy today."
The shooter is in custody, according to CMS officials.
Parents soon learned of the shooting and swarmed onto the school's property to find their children and learn more about the situation.
Here's the phone call parents got from the Butler High Principal about this morning's shooting. @wsoctv pic.twitter.com/chX5V9gubX

— Kristin Leigh (@KristinWSOC9) October 29, 2018
Officials directed parents to meet at a nearby church, but a number of worried parents went directly to the school instead.
The district put the school on lockdown after the shooting, and lifted the lockdown at approximately 9:15 a.m., according to WSOCTV9.
CMS ALERT: Butler High School is on lockdown after a student was shot on campus this morning. The single shooter has been apprehended and the weapon is in the possession of law enforcement.

More information: https://t.co/iYnUVZzDdt pic.twitter.com/UumkdVCi6K

— CMS Media Relations (@CMS_MR) October 29, 2018
The school remained open after the shooting "to ensure that students could remain on campus and safe until such time that transportation arrangements could be made by families," the school's communications officer told Time.