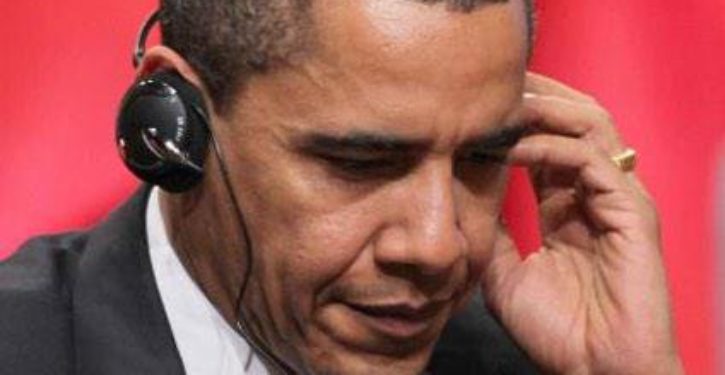 By Chuck Ross
North Carolina Rep. Mark Meadows said Wednesday that there is a "strong suggestion" that undercover FBI sources secretly taped members of the Trump campaign.
"Now whether that was a confidential human source taping an individual, that's what I believe it is, but it's important that we look at this because the whole narrative of 'Spygate' and tapping and all of that have been narratives that are out there but unproven," Meadows, the chairman of the House Freedom Caucus, told Hill.TV.
"There's a strong suggestion that confidential human sources actually taped members within the Trump campaign," the Republican continued. "There is strong suggestions in that some of the text messages, emails, and so forth who was involved, that extraordinary measures were used to surveil."
Meadows, a member of the House Committee on Oversight and Government Reform, did not specify what information he has seen. But the Department of Justice has recently provided documents about the FBI's investigation to several House committees, including Oversight and the House Judiciary Committee.
Republicans on both committees have formed a task force of sorts aimed at investigating possible FBI abuse of the Foreign Intelligence Surveillance Act (FISA).
The FBI obtained four FISA warrants against former Trump campaign adviser Carter Page. The applications for the four spy warrants show that the FBI relied heavily on the unverified Steele dossier to make the case that Page was acting as a foreign agent of Russia.
Page has vehemently denied allegations in the dossier, which was funded by Democrats.
Meadows, a close ally of President Donald Trump, is one of the Republican lawmakers leading the push for declassification of parts of the fourth and final Page FISA.
In addition to the Page FISAs, the FBI is known to have used at least one confidential human source to make contact with Trump campaign advisers.
Stefan Halper, a former University of Cambridge professor, met during the campaign with Page and two other Trump advisers, Sam Clovis and George Papadopoulos. (RELATED: EXCLUSIVE: Cambridge Professor With MI6, CIA Ties Met With Trump Adviser During Campaign, Beyond)
Halper, a longtime FBI and CIA source, maintained contact with Page through September 2017, the same month that the FBI's final FISA warrant expired.
"There was a suggestion that there was as many as five different people that perhaps came under the surveillance of the DOJ and the FBI in the early days of the Trump transition and campaign, and I think that we need to get answers to that," Meadows told Hill.TV.
Content created by The Daily Caller News Foundation is available without charge to any eligible news publisher that can provide a large audience. For licensing opportunities of our original content, please contact licensing@dailycallernewsfoundation.org.