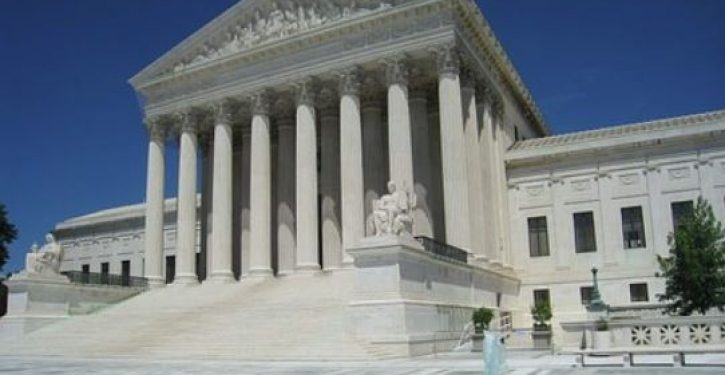 Today is Oct. 1. The significance of the date is manyfold. On this date in 331 BC Alexander the Great defeated Darius III of Persia in the Battle of Gaugamela. More recently, in 1903, the first baseball World Series game ever played featured the Pittsburgh Pirates and Boston Americans, and more recently still, in 1962, Brian Epstein signed a contract to manage the Beatles through 1977.
This year this date the U.S. is especially significant. It marks the beginning of a new term for the U.S. Supreme Court, which — because of the largely manufactured holdup of the confirmation of nominee Brett Kavanaugh — will open once again without a ninth justice in place.
As noted in this space when the Democrats succeeded in postponing Christine Blasey Ford's Senate testimony from Monday, Sept. 24, to Thursday, Sept. 27, on the false premise that she was afraid to fly, the stall tactic would likely result in a vacancy on the high court for the foreseeable future. Now it's happened.
Fortunately, as The Wall Street Journal observes, the new session will be characterized by a "docket of workmanlike disputes," including "cases on endangered species and excessive fines" and "an improbable appearance for an Alaska moose hunter who is making his second trip to the court."
"Before it has an ideological majority," authors Brent Kendall and Jess Bravin note somewhat optimistically, "the court may take only modest steps if there are divisions." In support of this view, they cite a statement made by Justice Elena Kagan in early September in which she stated, "It's a little bit of a fraught period for the court" and the "very divided country" it serves. "We should be aware of the environment and not unnecessarily exacerbate the divisions that unfortunately exist."
Of course, with the current investigation into such vital matters as college drinking games and the meaning of boofing, it's anybody's guess when the court will really open for business.