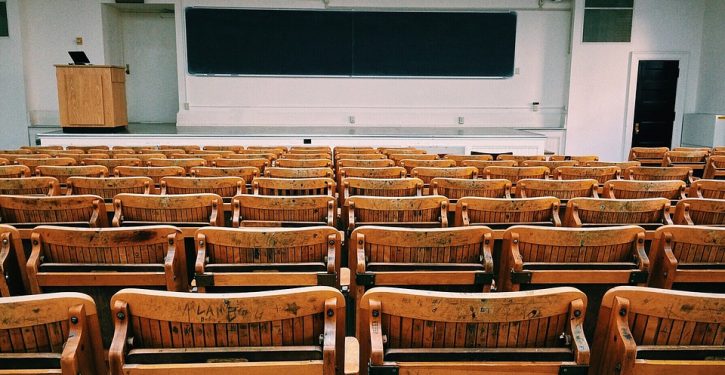 [Ed. – Apparently thousands of students petitioned for his termination when he declined a (white) student's demand to grade black students more leniently after George Floyd's death.  That UCLA seems to have done nothing about threatening Holocaust references made against him is appalling, if it's an accurate picture.  This stuff is way out of hand.]
"Recently, I was suspended from my job for refusing to treat my black students as lesser than their non-black peers," Gordon Klein wrote in an op-ed titled, "Why I Am Suing UCLA."

The ordeal began, according to Klein, on June 2, 2020, eight days after George Floyd was killed in Minneapolis. A white student emailed Klein asking for a "no harm" final for Black students, meaning low grades would not be counted, in response to "unjust murders of Ahmaud Arbery, Breonna Taylor and George Floyd."

[…]

Trending: Media bury mass shooting because the shooter was black (but so were his victims)

The dean of UCLA's business school launched an investigation, put him on leave and nearly terminated him, according to Klein.

"It was around that time that I started to receive death threats on voicemail and email. One email, dated June 11, read: 'You are a typical bigoted, prejudiced and racist dirty, filthy, crooked, arrogant Jew k–e mother f–ker! Too bad Hitler and the Nazis are not around to give you a much needed Zyklon B shower,'" Klein wrote.