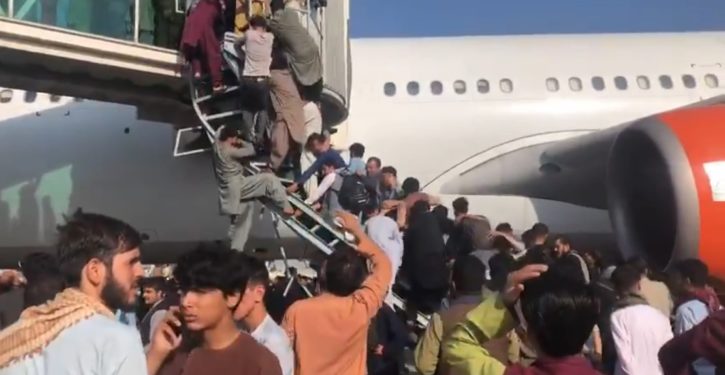 [Ed. – Kudos to Daniel Greenfield for keeping track of this.  We all know the big numbers that show how few evacuees were even U.S. citizens or green card holders, much less vetted SIV applicants.  But supposed "translators" (i.e., interpreters) needing interpreters to communicate when they get to the U.S.?  That and other observations speak to a false situation overall.]
After Biden evacuated tens of thousands of Afghan "translators", refugee resettlement groups are desperately looking for translators to translate to the translators.

Why do Afghan translators, who were supposed to be able to translate from English to their native language, need help from translators?

It's because they're not translators.

Trending: Cartoon of the Day: Not Reality TV

[…]

Biden's disastrous Afghanistan retreat made that existing scam so much worse because he didn't evacuate the approved SIV visa holders who might have actually worked for the U.S.

State Department sources have said that the majority of SIVs were actually left behind. …

Homeland Security Secretary Alejandro Mayorkas admitted that only 1,800 are SIV holders, another 8,000 are citizens or have green cards.

That leaves over 50,000 Afghans who were just brought here with no legal basis.