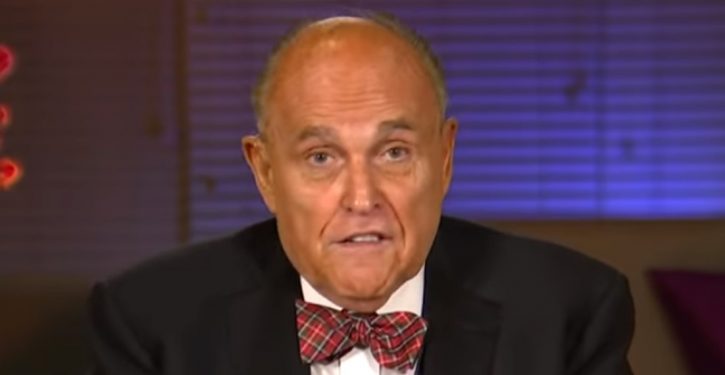 [Ed. – Spiteful gossip passed on by Politico?  Or the truth?  Others have been keeping score and say Giuliani has not, in fact, appeared on Fox News programs since before 9/11.  Something about all this feels very tired, like it's not going to remain in stasis much longer.]
Rudy Giuliani has been banned from making appearances on Fox News for at least three months, according to sources familiar with the matter.

The former New York City mayor and a past lawyer for former President Donald Trump was reportedly informed of his temporary banishment from the conservative news network on the eve of the 20th anniversary of the Sept. 11, 2001, terrorist attacks, according to Politico.

Fox News host Pete Hegseth reportedly called Giuliani one night before the anniversary to tell the former mayor that he would not be able to come on the show and apologized, the outlet added. However, a spokesperson for the network denied that Giuliani was ever scheduled to make an appearance on Fox & Friends that day in a statement to the Washington Examiner.
Trending: Judge denied visitation rights to unvaccinated parent who already had COVID