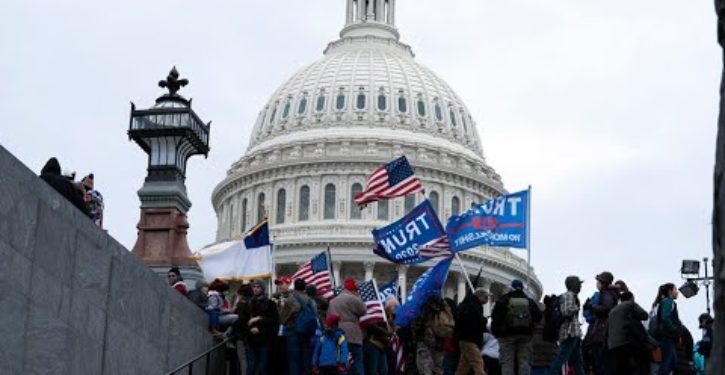 [Ed. – This isn't about whether the Pentagon knew.  Of course they knew.  Anyone with a TV knew.  It's about DHS sending a report that there were no major incidents (presumably that covered the entire U.S.) when there was an active one underway.  That probably needs an aggressive follow-up.  Remember that DHS weighed in right after the 2020 election to assert – way outside its lane – that the election had been entirely free of improper interference.  This may well be something that would reflect on the "resistance" at DHS more than on the Trump White House.]
On Jan. 6, more than 30 minutes after the first attackers breached barricades erected to protect the Capitol, the Department of Homeland Security sent an incongruous update to the Pentagon.

"There are no major incidents of illegal activity at this time," read an internal Army email sent to senior leaders at 1:40 p.m. that day, referring to an update the service had just received from DHS's National Operations Center (NOC).

[…]

Trending: Judge denied visitation rights to unvaccinated parent who already had COVID

A DHS spokesperson declined to directly address the previous administration's Jan. 6 response, or answer follow-up questions about whether the department conveyed additional updates to the Pentagon via other channels.