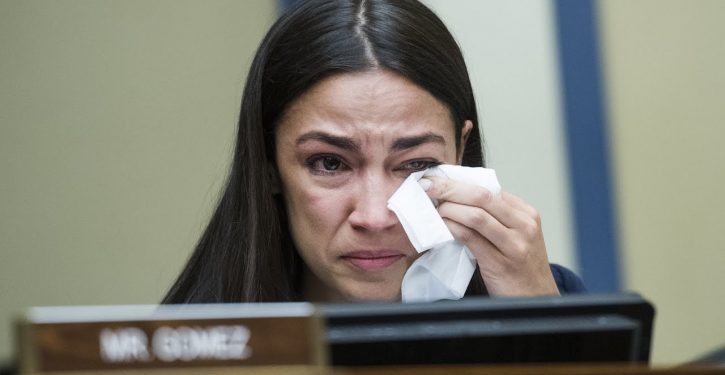 [Ed. – This is thought to be a gesture to the Squad and its radical backers, as AOC abandoned her position on Iron Dome in order not to scare off New York voters ahead a bid for Chuck Schumer's Senate seat in 2022.]
The House voted overwhelmingly Thursday to replenish Israel's life-saving Iron Dome despite best efforts by the Democrats' Hamas caucus to defund the missile defense system.

At the last second, Congresswoman Alexandria Ocasio-Cortez (D-NY) changed her planned vote against Iron Dome funding to "present." She then started sobbing and hugging colleagues.
AOC seems distraught. She is in the middle of the house floor wiping away tears, crying into her colleagues shoulders. https://t.co/ami3Cj44EP

— Jake Sherman (@JakeSherman) September 23, 2021
Trending: Civil Rights Commission releases records in response to FOIA lawsuit