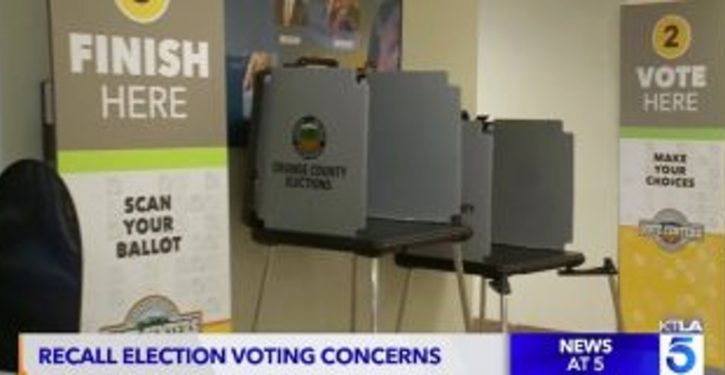 [Ed. – It always is.]
CLAIM: During live CNN election coverage of the California recall election on Sept. 14, more than 350,000 votes to recall California Gov. Gavin Newsom suddenly disappeared.

AP'S ASSESSMENT: Missing context. Edison Research, the polling firm that provides election data to CNN, said a data reporting error by one of its staffers caused false vote totals to briefly appear on a live CNN broadcast. The error was fixed within two minutes. …

The video, which spread widely on Gab, Telegram, Twitter and Facebook, showed a ticker on the bottom of CNN's screen with the question, "Should Gov. Newsom be recalled?" At first, the ticker displayed about 4.5 million "no" votes and 2.2 million "yes" votes. Moments later, the ticker's tally of "yes" votes dropped to about 1.9 million.
Trending: Cartoon of the Day: Not Reality TV