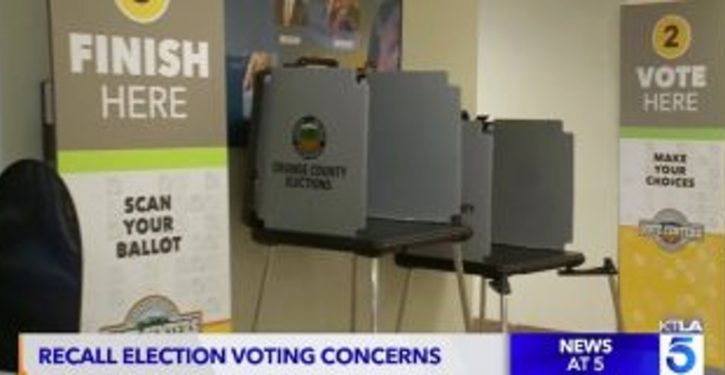 [Ed. – We'll see in the coming days what this portends.  It's doubtful there will be any way to investigate the voting irregularities detected, as Democrats control every branch of government.  Californians are receiving state stimulus checks this week.  The march over the cliff continues.]
California Gov. Gavin Newsom on Tuesday emphatically defeated a recall aimed at kicking him out of office early, a contest the Democrat framed as part of a national battle for his party's values in the face of the coronavirus pandemic and continued threats from "Trumpism."

Newsom bolted to a quick victory boosted by healthy turnout in the overwhelmingly Democratic state. He cast it as a win for science, women's rights and other liberal issues, and it ensures the nation's most populous state will remain in Democratic control as a laboratory for progressive policies. …

With an estimated two-thirds of ballots counted, "no" on the question of whether to recall Newsom was ahead by a 30-point margin. That lead was built on votes cast by mail and in advance of Tuesday's in-person balloting, with a strong showing by Democrats. While likely to shrink somewhat in the days ahead as votes cast at polling places are counted, Newsom's lead couldn't be overcome.
Trending: It's come to this: MSNBC guest advocates drone strikes on anti-vaxxers