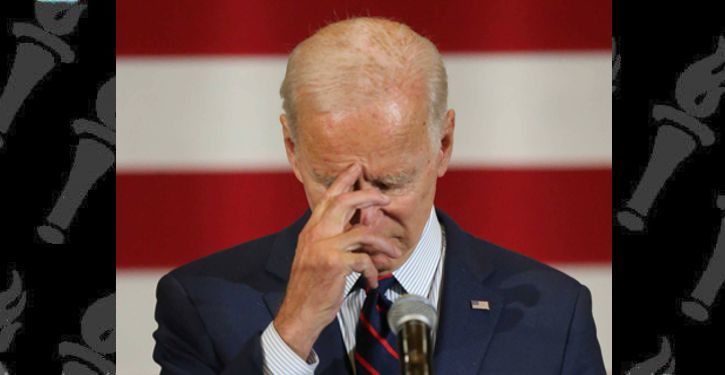 [Ed. – His declaration on the Fourth of July of our independence from COVID was a little premature.]
President Biden will address the nation on Thursday, the White House said, laying out a "six-pronged strategy" to combat the coronavirus pandemic throughout the fall. The speech will likely mark a stark departure from the upbeat announcements of last spring, as vaccination rates rose and infection rates declined.

The Delta variant frustrated Biden's plans for a "summer of freedom." With cold weather approaching and children returning to school, he faces a challenge in telling Americans that the end is still in sight — but that he, and they, must do more to bring the pandemic to its conclusion.

Americans' confidence in Biden's handling of the pandemic is waning. A new poll from Gallup found that only 40 percent of Americans say the president is communicating clearly on the pandemic; 42 percent say he lacks clarity.
Trending: It's come to this: MSNBC guest advocates drone strikes on anti-vaxxers