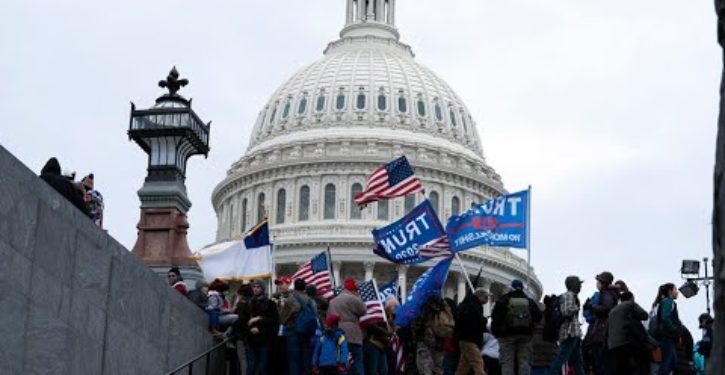 [Ed. – The guy's terms of release included not using the Internet.]
A QAnon supporter prosecutors say was caught on camera chasing a police officer inside the Capitol building during the Jan. 6 insurrection has been sent back to jail after violating the conditions of pretrial release to watch MyPillow CEO Mike Lindell's recent "cyber symposium."

Douglas Jensen, a 44-year-old from Des Moines, Iowa, was … charged with several crimes, including assault, he was released in July after spending six months in jail. …

He … agreed to follow all the pre-trial conditions—which included a ban of the internet of [sic] any internet-related devices.

Trending: It's come to this: MSNBC guest advocates drone strikes on anti-vaxxers

But prosecutors say that just 30 days after his release, Jensen was "found alone, in his garage, using a WiFi-connected iPhone to stream news from Rumble," a video platform popular on the right.