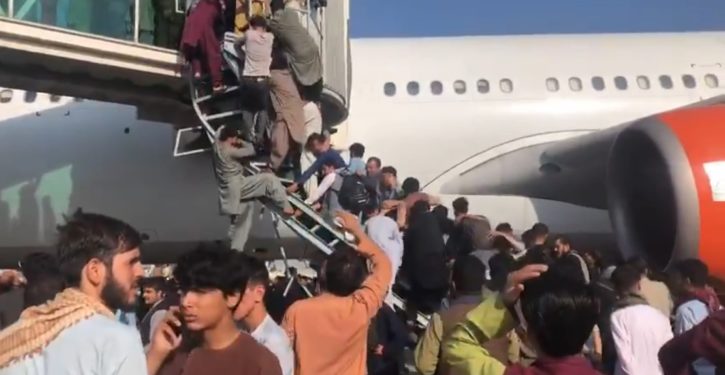 [Ed. – Just sayin'.]
About 5,400 Americans have been evacuated from the country so far, including 300 in the last day. The State Department believes about 350 more want out; it said there are roughly 280 more people who have said they are Americans but who have not told the State Department of their plans to leave the country, or who have said they plan to remain.

The Pentagon said that about 6,800 people, mostly Afghans, were flown out in the 24 hours that ended Saturday morning, bringing to 117,00 the total number of people of all nationalities evacuated since the hurried exit was begun Aug. 14.
(h/t Weasel Zippers)
Trending: Image of the Day: Has Biden lost the Democrats' confidence? If not, explain this