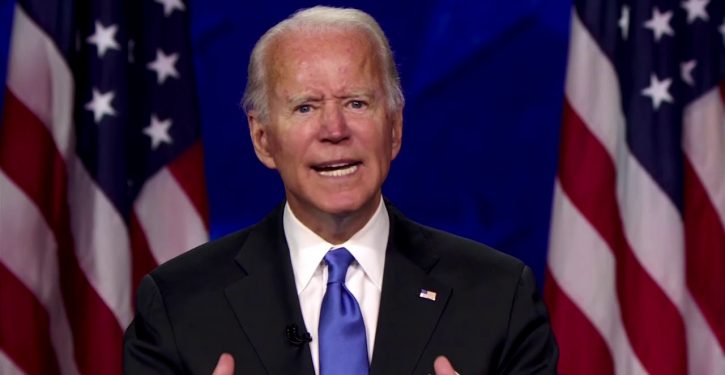 [Ed. – ISIS-K has threatened more attacks. Meanwhile, Jan. 6 recedes in the rear-view mirror.]
As of midafternoon on Thursday, several hours after the killing of innocents began, Joe Biden still had not addressed the nation to mourn the devastating loss of life … from terror attacks. …

His lengthy absence on the deadliest day for the U.S. military in a decade was in sharp contrast to his conduct on January 6, 2021. Shortly after 4 p.m. that day, less than two hours after the start of the raucous protest, Biden gave a speech from his home in Delaware.

Fuming with rage, Biden spoke for more than eight minutes. "Our democracy is under unprecedented assault, unlike anything we've seen in modern times," Biden ranted. …

Trending: Things that are not a solution to any public-policy problem

"The world is watching," Biden warned.

[…]

The difference between Biden's MIA routine on Thursday versus his quick reaction on January 6 is representative of how his administration has handled the first seven months of his term.