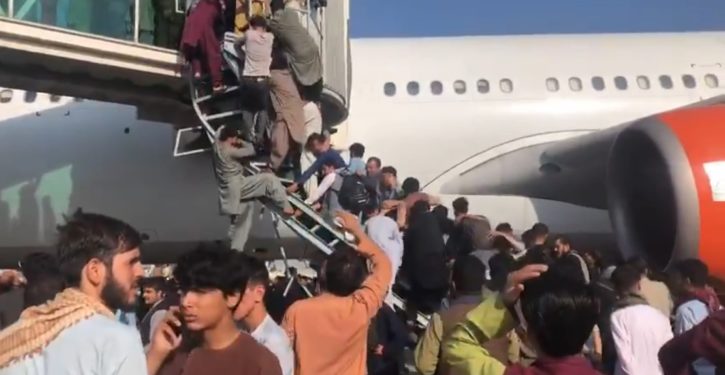 [Ed. – Heckuva job, Biden-y]
"Let me speak clearly and bluntly. This is a catastrophe," said Josep Borrell, the European Union's foreign policy chief, in an address Thursday to the European Parliament. He echoed the widespread dismay felt by policymakers and politicians across the continent over the sudden Taliban takeover in Afghanistan – and the Biden administration's military withdrawal that preceded it. Many of the United States' NATO partners in Europe had invested considerable manpower and resources in the American-led war and nation-building project in Afghanistan, though on a smaller scale than Washington. For some, participating in the U.S.-led mission conferred a significant degree of post-Cold War prestige.

Now, European onlookers are shocked to see the fruits of their labor seemingly vanish in the space of a few harrowing days. Across the pond, a defiant White House has doubled down on its decision-making, showing little contrition for its role in the chaotic scenes unfolding in Kabul.