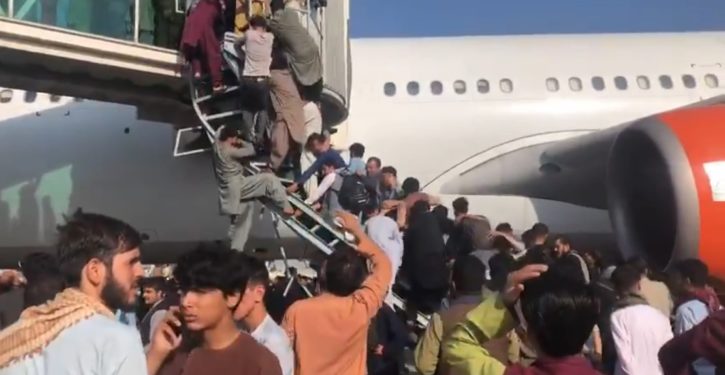 [Ed. – This is by nature a single-source report and not specifically attributed.  So take it for what it's worth.  I sincerely hope it's not true that the CG of the 82nd Airborne is making such appeals to the British commander in Kabul.  That it could even be reported is something I imagine most of us never thought we'd see in our lifetimes.]
I understand that the commanding general of the 82nd Airborne Division has told the commander of the British special forces at the Kabul airport to cease operations beyond the airport perimeter.

Maj. Gen. Christopher Donahue has told his British Army counterpart, a high-ranking field-grade officer of the British army's 22nd Special Air Service Regiment, that British operations were embarrassing the United States military in the absence of similar U.S. military operations. I understand that the British officer firmly rejected the request. …

[T]he British military has more operational latitude in Kabul than the U.S. military, including the Navy SEAL elements present at the airport. I understand that the SAS has conducted operations to bring American citizens, as well as British citizens and at-risk personnel, through checkpoints and to the airport.
Trending: Time to start using the i-word in discussing Biden's fate?