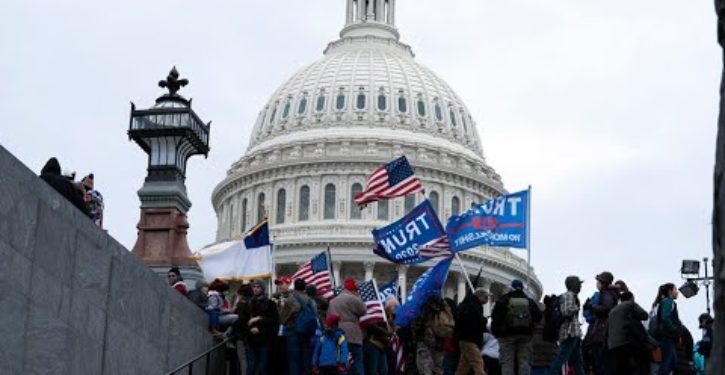 [Ed. – Interesting that the FBI is being allowed to disclose this.  It's from information relayed to Congress, according to the sources.  It's the first mainstream report I've seen acknowledging that the charges for the 570-some people written up so far don't in any way match the features of an "insurrectionist conspiracy."  This doesn't excuse hundreds of people for breaking the law, but it fatally weakens the narrative that there's some big, scary insurrection going on.  What they still haven't found is the initial break-in force.  Those who talked about breaking in beforehand mostly aren't charged with the actual breaches.]
The FBI has found scant evidence that the Jan. 6 attack on the U.S. Capitol was the result of an organized plot to overturn the presidential election result, according to four current and former law enforcement officials.

Though federal officials have arrested more than 570 alleged participants, the FBI at this point believes the violence was not centrally coordinated by far-right groups or prominent supporters of then-President Donald Trump, according to the sources, who have been either directly involved in or briefed regularly on the wide-ranging investigations.

[…]

Trending: It's come to this: MSNBC guest advocates drone strikes on anti-vaxxers

FBI investigators did find that cells of protesters, including followers of the far-right Oath Keepers and Proud Boys groups, had aimed to break into the Capitol. But they found no evidence that the groups had serious plans about what to do if they made it inside, the sources said. …

[S]o far prosecutors have steered clear of more serious, politically-loaded charges that the sources said had been initially discussed by prosecutors, such as seditious conspiracy or racketeering.