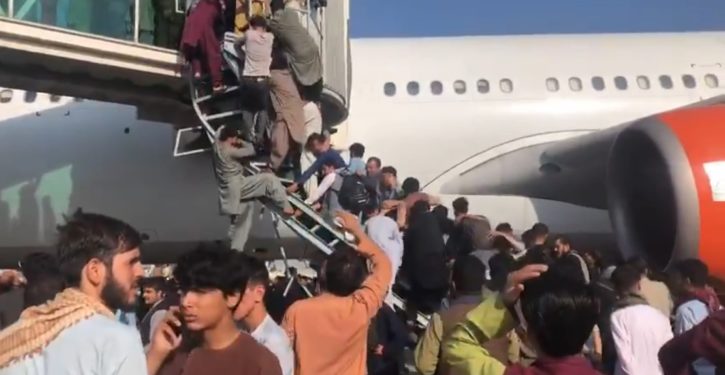 [Ed. – The intelligence community has a history of this. They ignored warnings of the 9/11 attacks.]
As the Taliban began seizing provinces across Afghanistan in recent weeks, the CIA's intelligence assessments began to warn in increasingly stark terms about the potential for a rapid, total collapse of the Afghan military and government, current and former U.S. officials told NBC News.

In the end, the CIA's description of what a worst-case scenario could look like "was pretty close to what happened," one former official briefed on the matter said.

The White House won't confirm whether President Joe Biden ever received such a dire forecast from his national security team. The president himself appeared to dispute a month ago that intelligence suggested the increasing likelihood that the Afghan military would fold.

Trending: When words fail, say it with fists. When fists fails, play the race card

But it is precisely that outcome that has emerged as one of the administration's chief arguments to justify the president standing by his decision to end the U.S. military operation in Afghanistan.