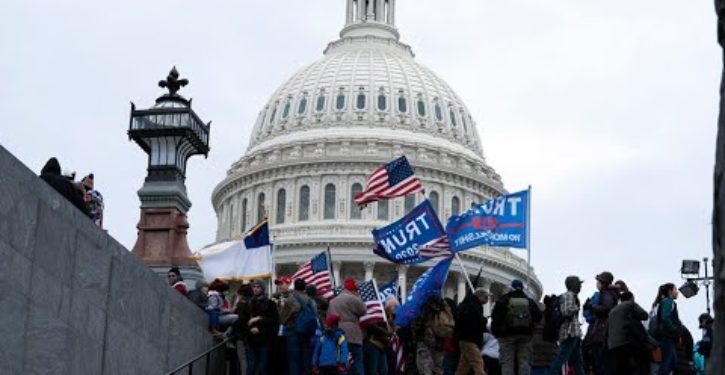 [Ed. – Deepest sympathy to Officer Hashida's family and friends.  We're used to manipulative news coverage now: there was a time when we knew we had a right to not have unsupported conclusions trumpeted as "news," but that time is no more.  We have no idea if this officer committed suicide because of the 1/6 riot.  But we can fully expect the media to write as if he did.  That said, the suicides make no sense if the premise is that special trauma from the Capitol riot caused them.  Sensible members of the public can see that clearly.  Making this "about" the Capitol riot raises different questions altogether; it doesn't serve as evidence.  Gunther Hashida, R.I.P.]
A third police officer who responded to the Jan. 6 attack on the U.S. Capitol has died by suicide, the D.C. Metropolitan Police Department (MPD) confirmed on Monday.

Gunther Hashida was found dead in his home on Thursday, according to an emailed statement from the department.

A spokesperson for the MPD confirmed to The Hill that Hashida died by suicide.
Trending: It's come to this: MSNBC guest advocates drone strikes on anti-vaxxers