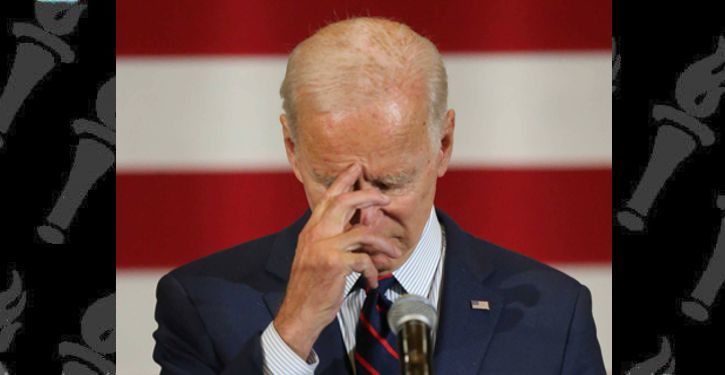 [Ed. – Divorce coming, one hopes.]
Most of Joe Biden's polling has been fair to middling, with approval for his performance on COVID-19 hiding the unpopularity of his other policies. However, like the boyfriend who seems so great until you realize he never puts the toilet seat down and leaves his dirty socks on the floor, America appears to be waking up. Some recent Rasmussen polls drive the point home.

The trend among likely voters in the Daily Presidential Tracking Poll is clear. It appears the flip-flop on CDC mask guidance is rubbing Americans the wrong way. For the last three days, total disapproval has been over 50%, and the approval index between those who strongly approve and strongly disapprove has been -13, -16, and -15. These ratings accompanied announcements about requiring vaccines at the Veteran's Administration and other federal agencies.