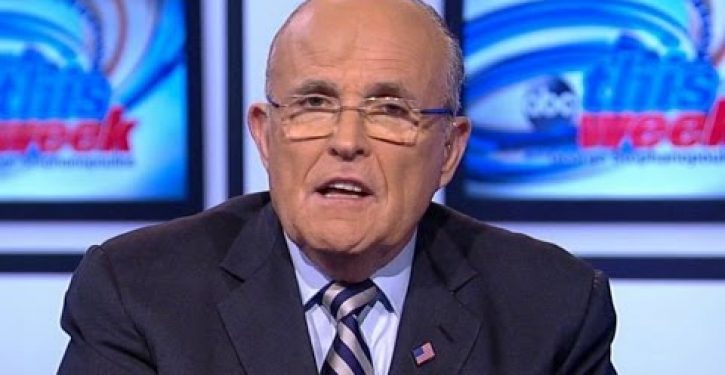 [Ed. – The federal court follows New York state with this suspension.  It's not based on any charge or plea, but on the opinions of the judges about representations of evidence Giuliani has argued, though those representations have never been sifted or adjudicated in a legal proceeding.  The claim that he has "communicated demonstrably false or misleading statements" is simply not true.  Everyone is free to dislike or dispute his statements, but that doesn't make them "demonstrably false."]
Rudy Giuliani, the lawyer of former President Donald Trump during the aftermath of the 2020 presidential election, had his law license in Washington, D.C., suspended on Wednesday.

The D.C. Circuit Court of Appeals made the decision following "consideration" of a June 24 order from the New York Supreme Court that suspended Giuliani's credentials to practice law in the Empire State. Guiliani is temporarily barred from being an attorney "pending final disposition" from the D.C. court.

The former New York City mayor, who peddled election fraud claims as a staunch ally of Trump following the 2020 presidential election, previously had his law license suspended in New York for inaccurate claims about the outcome of the race and violations of the Rules of Professional Conduct.
Trending: Biden again gives his 'word as a Biden'