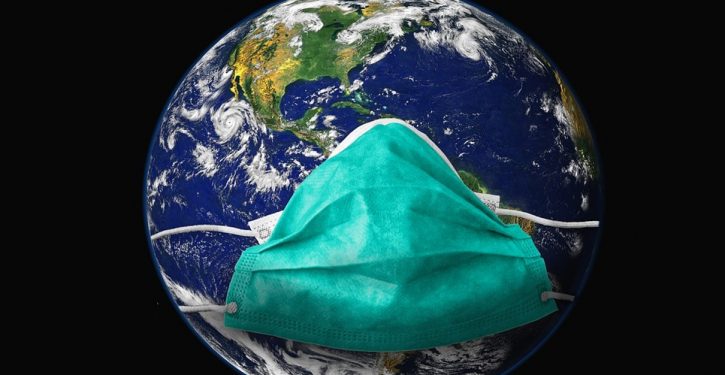 [Ed. – Watch your conspiracy theories, but considering Biden's high marks for handling the COVID crisis and the reality that the pandemic is winding down, is it not strange that a new variant would conveniently spring up to give the crisis a new life?]
The rapid spread of the delta coronavirus variant has forced a growing number of countries to reimpose lockdowns and other public health restrictions, raising fears that the more contagious variant was hampering global efforts to contain the pandemic.

The new curbs on travel and daily life stretched from Australia … Germany, where authorities over the weekend set new limits on travelers from "virus-variant zones" such as Portugal and Russia.

South Africa on Sunday extended a nightly curfew and introduced a ban on gatherings, alcohol sales, indoor dining and some domestic travel for 14 days to halt a worrying surge in cases driven by the delta variant, President Cyril Ramaphosa said. In Bangladesh, the government pointed to a "dangerous and alarming" rise in delta-related infections and halted all public transportation starting Monday, prompting thousands of migrant workers to flee the capital, Dhaka, before the restrictions took hold.
Trending: New coronavirus strain dominates in the United States, but death rate is lower than last year