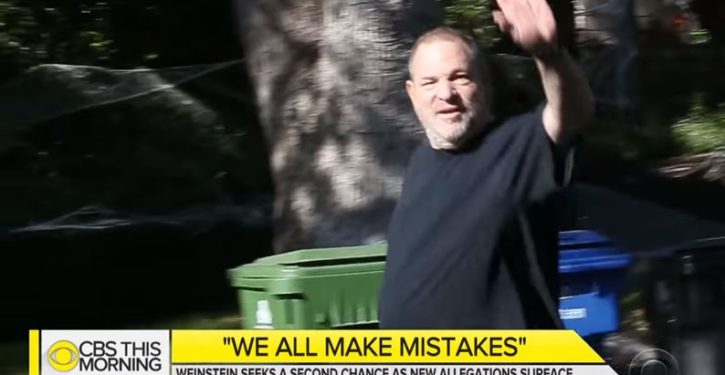 [Ed. – Just when you thought nothing was functioning as it's supposed to in 2021, along comes modern opera to reassure us life goes on.  Composition note: the through-the-floorboards descent into hell has been done.  (And we doubt Montserrat Caballe is available to ring "Weinstein" off.)]
Hopefully he won't show his magic flute.

An opera about the Manhattan trial of Harvey Weinstein is currently in production in Northern Ireland, and may be coming to New York City, its creator tells The Post.

"There are conversations about taking it somewhere off the beaten track in New York, but it is very early days still," Conor Mitchell, director of the Belfast Ensemble, which is staging the opera, told The Post. "I think New York City would be its natural home."

Trending: Pictures big and bigger: Reported shift in Russia's air space posture vis-à-vis Israel in Syria

For now, Mitchell, 43, says his plan is to get "The Trial of Harvey Weinstein: An Opera," up and running in time for the Belfast International Arts Festival in October.