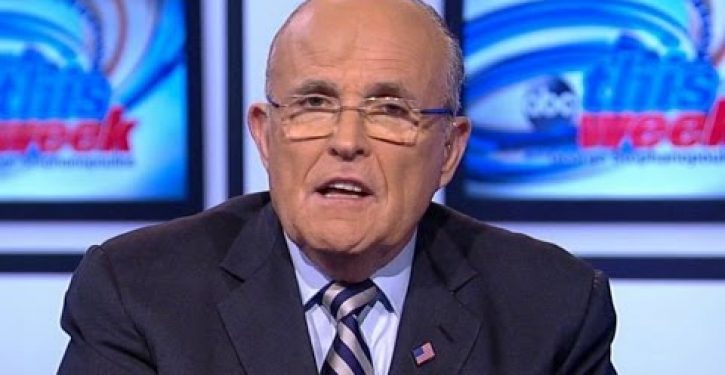 [Ed. – There are still numerous answered questions about what Democrats having gallingly nicknamed the 'Big Lie,' including why they had no interest in investigating election irregularities after they began to emerge on Election Night. In the meantime, it's come to this.]
Rudolph W. Giuliani … had his law license suspended after a New York court ruled on Thursday that he made "demonstrably false and misleading statements" while fighting the results of the 2020 election on behalf of Donald J. Trump.

The move was a humbling blow to a man who was once known as a law-and-order crusader and whose political ambitions and creative courtroom tactics against mob bosses turned him into a fixture on national television.

The New York State appellate court temporarily suspended Mr. Giuliani's law license on the recommendation of a disciplinary committee after finding he had sought to mislead judges, lawmakers and the public as he helped shepherd Mr. Trump's legal challenge to the election results. For months, Mr. Giuliani, who was Mr. Trump's personal lawyer, had argued without merit that the vote had been rife with fraud and that voting machines had been rigged.
Trending: The key supporting effort appears to be underway on Trump's operational timeline