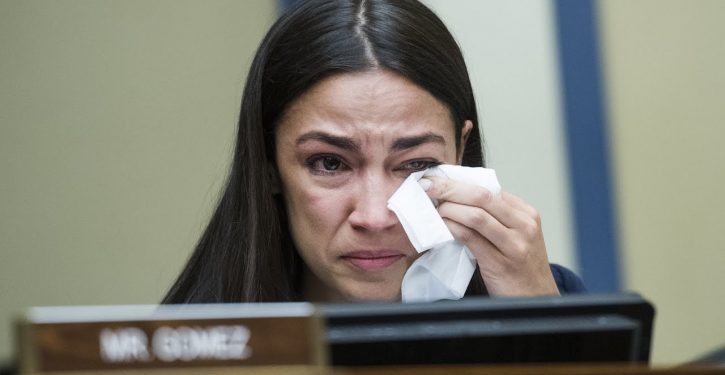 [Ed. – Oops.]
Rep. Alexandria Ocasio-Cortez's story about her "abuela" suffering in Puerto Rico due to former President Trump appears to have been shot down by her aunt.

The U.K. Daily mail visited "abuela" Clotilde Rivera's home this week and was able to speak with a woman at the residence who claimed to be the New York Democrat's aunt.

Assertions that Mr. Trump's administration denied Hurricane Maria relief — and is therefore responsible for an unrepaired home — were challenged by the Puerto Rican relative.

Trending: The key supporting effort appears to be underway on Trump's operational timeline

"I am her aunt," she told the website. … "It's a problem here in Puerto Rico with the administration and the distribution of help. It is not a problem with Washington. We had the assistance and it didn't get to the people."

Ms. Ocasio-Cortez has previously asserted in a June 2 tweet that her grandmother and others were "forced to flee ancestral homes" due to Mr. Trump's handling of the hurricane.