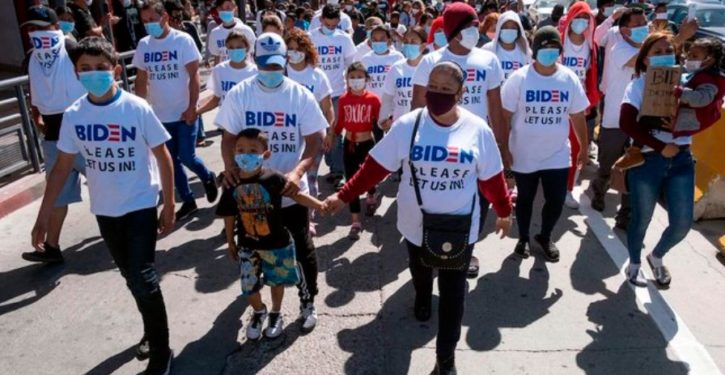 [Ed. – Asked and answered.]
Vice President Kamala Harris didn't need to visit Guatemala and Mexico this week to discover the "root causes" of illegal immigration, or, as she put it, "understand that there's a reason people are arriving at our border, and ask what is that reason and then identify the problem so we can fix it."

The reason migrants are arriving at our southwest border in near-record numbers — the "root cause," if you will — is simple: the Biden administration is allowing them into the country. That's it, that's the reason! Even the president of Guatemala, Alejandro Giammattei, said as much ahead of Harris's visit.

So no wonder Harris won't visit the border, or even answer questions about her refusal to do so, dismissing a border visit as merely a "grand gesture." She's trying to make a simple problem, one that's entirely of the Biden administration's making, complicated.
Trending: Great Replacement Theory is fueled by woke progressives gloating about America becoming non-white