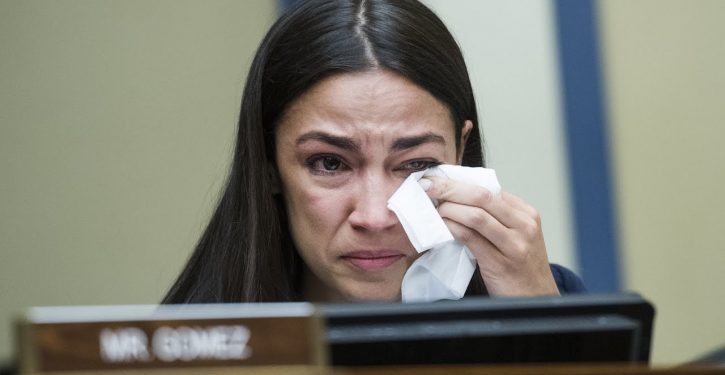 [Ed. – Why doesn't she use some of her $170,400 yearly salary to move her abuela to safer digs?]
It's all Trump's fault, you know.

Rep. Alexandria Ocasio-Cortez, the New York Democrat who identifies as a socialist, said she was appalled by what she discovered when visiting her ailing "abuela" (grandmother) in Puerto Rico Wednesday.

"Just over a week ago, my abuela fell ill. I went to Puerto Rico to see her- my 1st time in a year+ bc of COVID," she tweeted.

Trending: At age 15, Beto O'Rourke wrote a short story fantasizing about killing children, mass murder

"This is her home. Hurricane María relief hasn't arrived. Trump blocked relief $ for PR. People are being forced to flee ancestral homes, & developers are taking them."

The congresswoman attached two photographs — one which appears to be of a living room, and the second a bedroom. They each depict damage to the ceiling and buckets on the floor — apparently to catch water from a leaking roof. The bedroom contained a platform-style bed with no mattress.