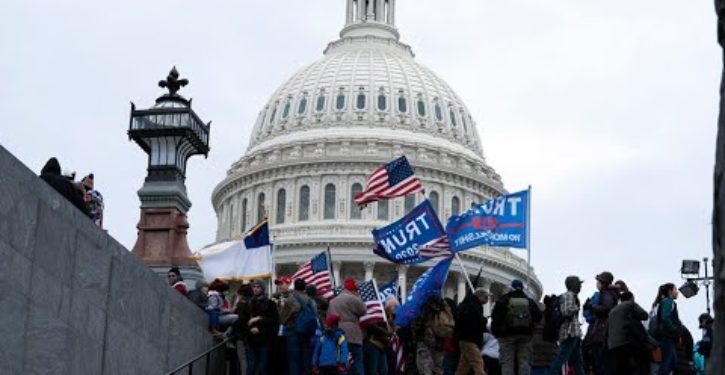 [Ed. – Well, yes.  That would do it.]
Some 500 people have been charged for their participation in the Capitol Hill riot, but one man, Christopher Kelly, will have his case dismissed. It's simple to explain this turn of events and he's probably not the only one. There's no evidence. … (via NBC News):

It is the first of the nearly 500 Capitol riot cases to collapse for lack of evidence.

The man, Christopher Kelly of New York City, was arrested Jan. 20 after the FBI said a paid confidential informant told agents that Kelly was posting material on a Facebook Messenger app about the riot and his plans to be in Washington on Jan. 6. The informant said a photo taken inside the Capitol was also posted, according to the FBI.

The court document accompanying the charges included photos that the FBI said showed Kelly on the Capitol grounds, but they did not include any further indication that he entered the building.

Other riot cases have included data from cellphone service providers indicating that defendants' phones were inside the building. This case did not. Nor did it include any photos of Kelly himself inside the Capitol or offer any direct proof that he was among the rioters.