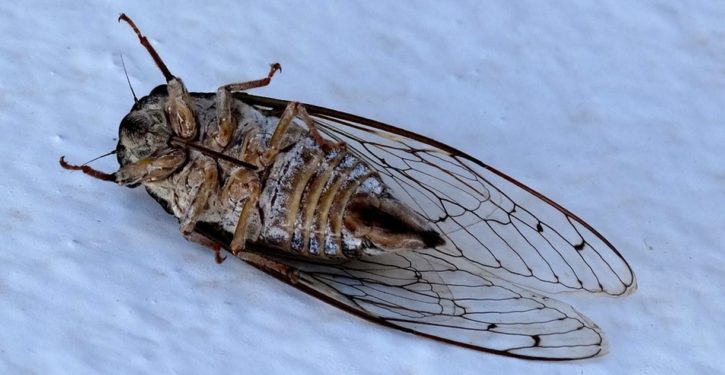 [Ed. – Have to get those kicks above the waistline, Sunshine.]
The Food and Drug Administration has a colorful warning for people with a shellfish allergy: don't eat cicadas. Turns out, the agency warns, that the noisy insects actually share a "family relation" to shrimp and lobsters.

"Yep! We have to say it!" the FDA tweeted on Wednesday. "Don't eat #cicadas if you're allergic to seafood as these insects share a family relation to shrimp and lobsters."

While the warning surprised many of the FDA's Twitter followers, it turns out eating cicadas isn't unheard of, and it's not even the first time experts have issued the warning for those with shellfish allergies.  In fact, last month Montclair State University released a how-to on harvesting and cooking cicadas.
Trending: At age 15, Beto O'Rourke wrote a short story fantasizing about killing children, mass murder