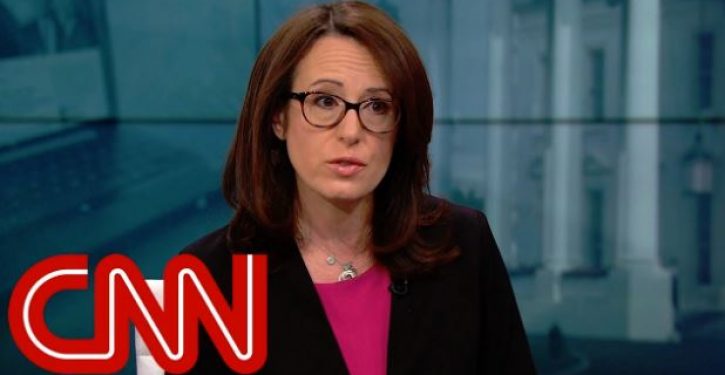 [Ed. – The word 'reportedly' in the headline is your first clue that this is gossip. Your second is that the main source is the New York Times's Maggie Haberman.]
Former President Donald Trump is telling people that he expects to get reinstated in the White House by August, according to New York Times reporter Maggie Haberman.

Haberman shared this rather stunning detail in response to a CNN segment from Donie O'Sullivan.  The video features a number of QAnon followers lauding a Myanmar-style coup of the U.S. government to replace President Joe Biden with Trump.

Haberman wrote, "Trump has been telling a number of people he's in contact with that he expects he will be reinstated by August" with an important parenthetical caveat that states "(no that isn't how it works but simply sharing the information)."

Trending: At age 15, Beto O'Rourke wrote a short story fantasizing about killing children, mass murder

Her comments do not come in a vacuum either. A number of Trump toadies have made similar comments before and during the QAnon conference that was held in Dallas, Texas over the weekend.