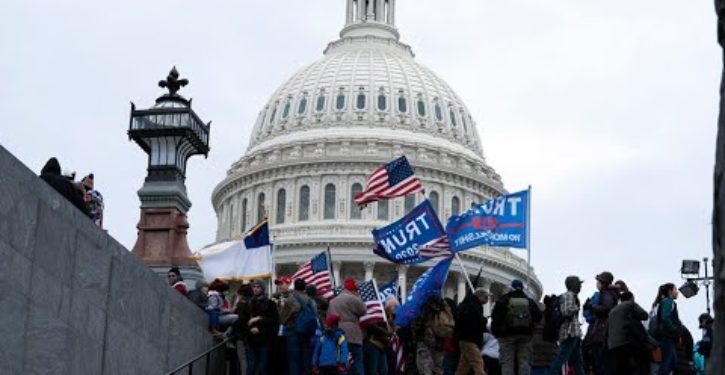 [Ed. – "Great news."  We'll see.  Unfortunately, the House Democrats are not to be trusted on this, so we will have to see if being in the process enables the House Republicans to actually find facts and present them to the public.  I know little about the chief Republican involved, Katko of New York.  Starting from an unquestioned, but as yet unproven, premise that everyone involved was a "Trump supporter" poisons the proposal from the outset.]
A group of House Democrats and Republicans announced Friday that they had struck a deal to establish an independent commission to investigate the Jan. 6 attack on the U.S. Capitol, a significant breakthrough after months of partisan standoff over the mandate for such a panel — and whether it should exist at all.

The proposed 10-member commission, which emulates the panel that investigated the causes and lessons of the 9/11 terrorist attacks, would be vested with subpoena authority and charged with studying the events and run-up to Jan. 6 — with a focus on why an estimated 10,000 supporters of former president Donald Trump swarmed the Capitol grounds and, more important, what factors instigated about 800 of them to break inside.

[…]

Trending: Facebook forbids mainstream political argument as 'hate speech'

Key GOP leaders remained dismissive of the commission proposal Friday, arguing that the panel would have to investigate more than just the Jan. 6 insurrection if it were truly to make the Capitol and those who work there safer.