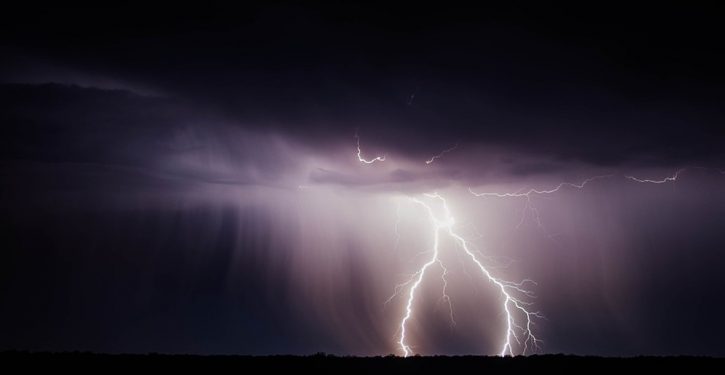 [Ed. – Depends on how much you trust the Finns, I guess.]
For years, Florida has been known as the lightning capital of America, almost to the point where that dubious distinction has been undisputed. However, recently released data from Vaisala, a Finland-based company that collects weather data such as lightning strike frequency, indicates that there may be a new lightning capital of America or, at the very least, Florida's status as the nation's lighting capital is now in dispute.

According to meteorologists at Vaisala, which puts together global lightning detection products and services, Oklahoma and not the Sunshine State recorded the highest lightning flash density per square kilometer during the past five-year stretch, from 2016 to 2020, though the final numbers were extremely close.

Over that span, 83.4 lightning events per square kilometer were recorded in Oklahoma while Florida saw 82.8 lightning events. Only one other state, Louisiana, saw more than 60 such events, according to Vaisala data.
Trending: UC Berkeley students pledge money to help the Taliban kill Americans in the U.S.