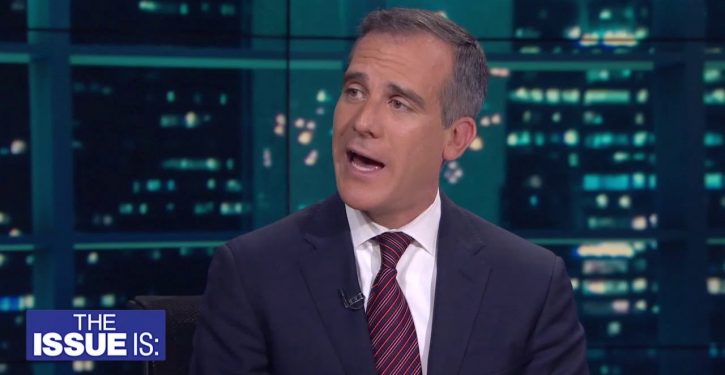 [Ed. – The exodus of Californians to points east is not massive enough for government to get the message.]
Los Angeles Mayor Eric Garcetti is proposing a guaranteed income program for poor residents, making it the largest U.S. city to test such a policy.

Garcetti will ask the City Council on Tuesday to set aside $24 million in next year's budget to send $1,000 monthly payments to 2,000 low-income families in America's second-largest city, the mayor said in an interview. Funds from council districts and other sources could bring the total to $35 million.

Candidates for the one-year program would be selected from the city's 15 districts, based on each area's share of those living below federal poverty guidelines. Garcetti is targeting households with at least one minor, and suffering some hardship relating to the Covid-19 pandemic.

Trending: Facebook forbids mainstream political argument as 'hate speech'

While the movement is nationwide, the magnitude of Los Angeles's poverty … puts a national spotlight on the program.