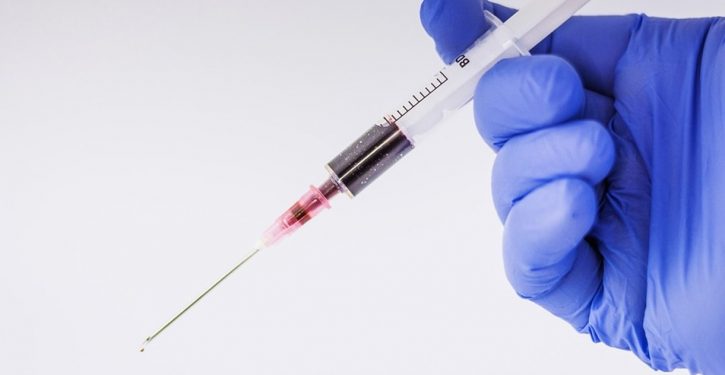 [Ed. – It's hard to stay optimistic when stories like this appear.]
A COVID-19 vaccination site in Georgia has paused giving the Johnson & Johnson vaccine after multiple people reported "adverse reactions," according to state health officials.

The Georgia Department of Health said at least eight people had adverse reactions after getting the shot Wednesday at the Cumming Fairgrounds.

One person was treated at the hospital and released, and the others were evaluated at the vaccination site and sent home, officials said.

Trending: UC Berkeley students pledge money to help the Taliban kill Americans in the U.S.

Georgia health officials did not give details about the reactions. They said the Centers for Disease Control and Prevention is investigating similar reports of adverse reactions to the Johnson & Johnson one-shot vaccine in at least three other states: Colorado, Iowa and North Carolina.