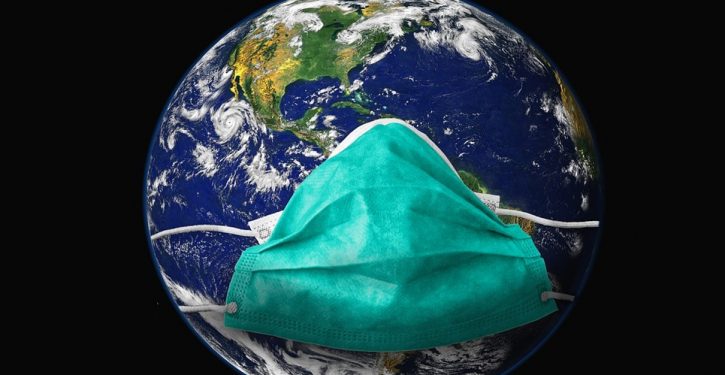 [Ed. – Shorter heads of state: 'No one recovers until everyone recovers']
Boris Johnson and other world leaders have called for a global treaty in response to Covid — similar to that agreed after the Second World War.

In the face of vaccine nationalism and clashes between countries, the Prime Minister, French president Emmanuel Macron and German chancellor Angela Merkel — among others — warned against isolationism.

They described the pandemic as a 'stark and painful reminder that nobody is safe until everyone is safe'. …

Trending: Cartoon of the Day: Bidenomics

The group of 24 world leaders — and the head of the World Health Organisation Dr Tedros Adhanom — called for a new international accord similar to those agreed after the war which saw countries work together for the common good.