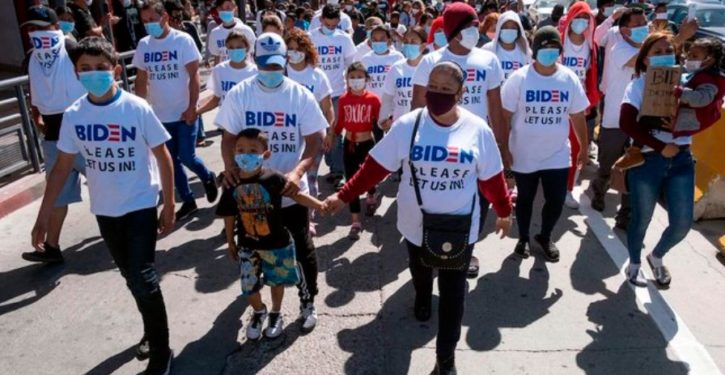 [Ed. – Hard to imagine why.]
Americans' support for providing a pathway to citizenship has plummeted since President Joe Biden took office in January as the new administration has struggled to get a handle on the worsening crisis at the southern border, according to a new poll.

A Politico/ Morning Consult poll shows just 43 percent of voters believe that undocumented immigrants who are currently living in the United States should be offered a pathway to citizenship. That figure has dropped 14 points since January.

Among Democrats, support fell from 72 percent to 57 percent, while just one-in-four Republicans were in favor of the proposed pathway, a decrease of ten percentage points.

Trending: Washington DC Requires Nude Strippers To Be Masked, Clubs Warned About 'Staff Not Wearing Masks'

The poll, which was conducted between March 19 and March 22 among a national sample of 1,994 registered voters, has a margin of error of plus or minus two percentage points.