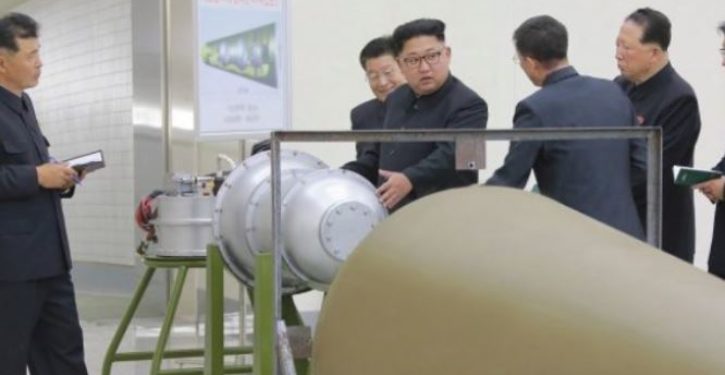 [Ed. – There doesn't seem to be any reason to get knickers in a twist over these launches, based on public information.  Of course, when similar missiles were launched during Trump's term, it was touted as a great policy failure on his part.  It wasn't then; as for now, we'll have to see what else happens in Northeast Asia in the coming days.]
Senior Biden administration officials are playing down North Korean short-range missile launches last weekend, and saying the US president is still open to a dialogue with North Korea.

Officials, who briefed reporters on the missile launches, said on Tuesday that they were on the low end of the spectrum and not covered by various UN security council resolutions. They said the Biden administration was close to a conclusion of its policy review of North Korea and that the national security adviser, Jake Sullivan, will discuss it next week with his counterparts in Japan and South Korea.

North Korea test-fired two short-range missiles over the weekend, officials said. One expert suggested it was a relatively mild move as Pyongyang lobbies for a relaxation of sanctions over its nuclear and missile programs.
Trending: 'I Think She's A C*nt': Ex-Obama Aide Goes On Expletive-Filled Rant Against Kyrsten Sinema