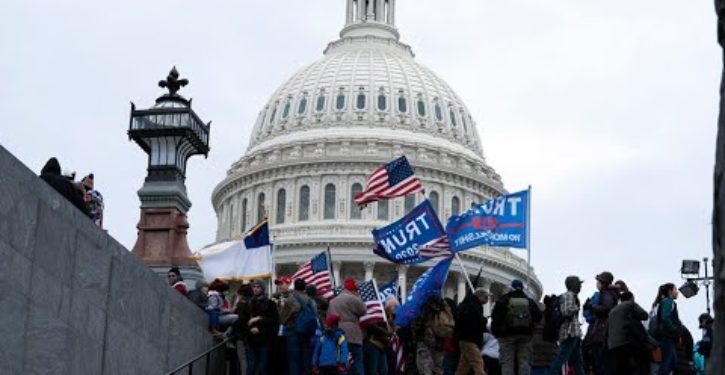 [Ed. – This is an uninformative report, hinting that the officers involved may have had Trump affiliations but falling short of alleging or establishing it.  It's a drive-by, which would assuredly have more in it if there actually were more.  Keep in mind, it's been 43 days since the riot.  There's been more than enough time to unearth whatever tangible connections there may have been.  Not reporting more informatively about them is informative in itself.]
Six US Capitol Police officers have been suspended with pay, and 29 others have been placed under investigation, for their actions in the January 6 riot, a department spokesman said Thursday. …

One of the suspended officers took a selfie with someone who was part of the mob that overtook the Capitol, according to Rep. Tim Ryan, a Democrat from Ohio. Another wore a "Make America Great Again" hat and started directing people around the building, Ryan said. …

The suspensions and investigations come at a time of internal turmoil at the department as officers continue to grapple with the insurrection that led to the death of Officer Brian Sicknick. Members of the Capitol Police issued a vote of no confidence in the force's top leaders earlier this month.
Trending: The key supporting effort appears to be underway on Trump's operational timeline