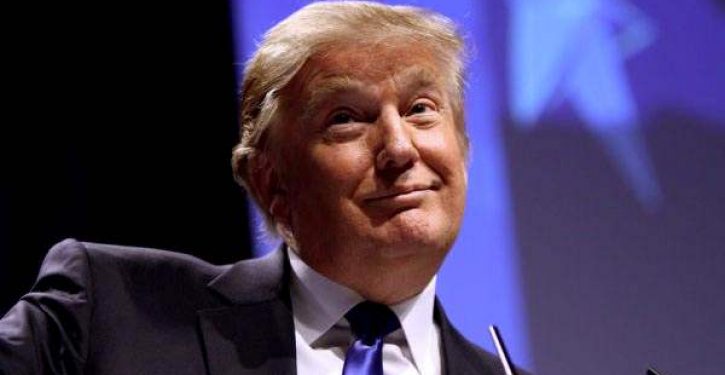 [Ed. – Of course he does. A sham impeachment is not going to alter the feelings of those who appreciate his accomplishments in his single term as president.]
Former President Donald Trump has emerged from his second impeachment trial relatively unscathed with Republican voters in yet another sign of his continued strength with the party's base.

According to a Morning Consult/Politico poll conducted at the conclusion of the Senate's weeklong trial, a majority of Republican voters (54 percent) said they would support Trump in a hypothetical 2024 presidential primary election – matching the share who said the same in late November, before his standing dipped in a survey conducted shortly after the deadly Jan. 6 riot at the Capitol.

Trump has not said whether he will take another shot at a second term, but suggestions that the trial and fallout from the insurrection would doom the former president's comeback chances are not borne out by trend data among Republican voters.
Trending: Biden tells Americans they would need nukes and F-15s to oppose the federal government